Podcast: Play in new window | Download | Embed
Subscribe: Apple Podcasts | RSS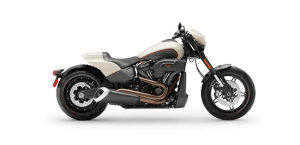 In this episode, Oscar & I are reviewing the new 2019 Harley-Davidson models. Harley-Davidson released its new 2019 line-up of motorcycles on August 21, 2018, in San Diego, CA. We give you insight and our opinions on these new 2019 Harley's. We give you some must know tips and things you should consider if you're in the market for one of these new Harley's.
There are many things to consider and we compare several models for you, such as the Harley Street Glide vs. Street Glide Special. There really weren't any exciting changes with the 2019 Street Glide and Road Glide except for the new Harley Boom Box GTS Infotainment System.
Of course, we talk in depth about the brand new innovative performance bike by Harley called the FXDR 114″, so listen in!
Videos Mentioned:
New Free Video:
Sponsor-Ciro 3D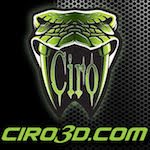 Innovative products for Harley-Davidson
Affordable chrome, lighting, and comfort products
Ciro 3D has a passion for design and innovation
Sponsor-RickRak

The Ultimate Motorcycle Luggage Rack Solution
Forget those messy straps and bungee cords
Go strapless with a RickRak quick attach luggage system & quality bag
New Patrons:
Eric Baird

Barry Darnell of unknown

Andrew Holman of Howell, Michigan

Dean Arnold of Tampa Palms, Florida

Mickey Chamberlain of Pilot Mountain, North Carolina

Sean O'Brien of Kingston, NY

Carl Gamel of Deer Park, TX

Andrew Larsen of Hamilton, Montana

Jeff Kerby of Abbotsford, BC


Michael Lysik of Yorba Linda, CA

Paul Giunta 

Steve Leight