Podcast: Play in new window | Download | Embed
Subscribe: Apple Podcasts | RSS
We spent the day in the Law Abiding Biker™ Shop installing and filming a Rockford Fosgate speaker and amplifier system for Harley install.  We installed the system on a 2015 Harley-Davidson Road Glide. In this Podcast episode, we go over the entire install and give you our opinion on how the sound quality stacks up to other systems we currently have installed on our Harley's.
I want to thank Patron Member Greg Jordan for taking the
time to get ahold of us. He lives about 2 hours west of our location in Washington State and made arrangements to come over for the day and let us film and install the Rockford Fosgate speaker and amplifier system on his Harley.

That is the awesome Patron Member Community that is growing here at Law Abidin Biker™ Media, Inc. He wanted to share this information with the rest of the community! Greg got to see behind the scenes what it's like to film a detailed install tutorial video.
Rockford Fosgate now offers a Harley front audio upgrade kit featuring a plug and play amplifier wire kit, a Power series small chassis, 4-Channel amplifier and our new 6.5″ direct fit speakers. The kit comes with everything you'll need for the install. We found this is a universal kit that will fit 2014 & newer Harley Street Glides, Road Glides, and Ultras!
Purchase through the above Amazon affiliate link if you appreciate our efforts to help bikers. No additional cost to you, but we get a small commision.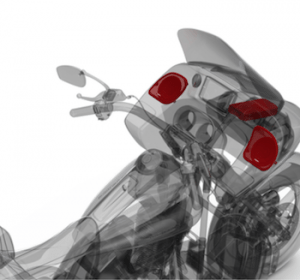 You will need to have your Harley Boom Box Infotainment System flashed after or before install and definitely before firing the system up for the first time.
Unfortunately, some Harley dealerships are now refusing to flash the Boom Box with their Digital Technician software unless you buy a Harley brand amp/speaker system and pay the Harley tax. They will not flash the Boom Box if you have another brand system such as Rockford Fosgate.
To combat this, there are motorcycle shops that have similar but limited software and they can flash the system to the proper configuration and Rockford Fosgate provides a list of those shops on their website.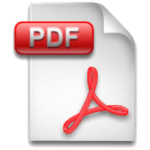 See Rockford Fosgate Harley Boom Box Radio Flash Advisory Warning
During installation of the Rockford Fosgate speaker and amplifier system for Harley, we noted that all the components are of high quality and nothing is lacking. The wires are very thick and everything is well put together. It is a universal kit to fit multiple Harley models, so there are components you won't use.

After listening to the Rockford Fosgate system we were very impressed. It has great audio quality and clarity and can be turned up loud w/o distortion. In comparison to our J&M amp/speaker system and our Harley Boom Audio Stage 2 amp/speaker system, the Rockford Fosgate definitely has less bass and more of the mids and highs. The J&M and Harley Boom Stage 2 system have a bit more bass and mids. That's not a good or bad thing, but we wanted to note it. Much bass is lost anyways at freeway speeds when riding. The systems are very similar when running a decibel meter test and nothing was remarkable.
The Rockford Fosgate speaker and amplifier system for Harley is less expensive than both the J&M and the Harley system at $850 at the time of this review.
Note: As a reminder, we already have 4 tutorial videos available for other popular speaker and amp systems for your 2014 and newer Harley-Davidson.
The four systems/videos are: (2014 & newer Harley touring models)
Note: See our video explanation of the 4 other audio kits for Harley!
Note: Listen to this Podcast Episode #105, as we go over the pros and cons of each of the 4 other Harley audio systems and the install info!
Sponsor-Ciro 3D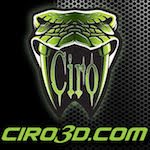 Innovative products for Harley-Davidson
Affordable chrome, lighting, and comfort products
Ciro 3D has a passion for design and innovation
Sponsor-RickRak

The Ultimate Motorcycle Luggage Rack Solution
Forget those messy straps and bungee cords
Go strapless with a RickRak quick attach luggage system & quality bag
New Patrons:
Chuck Walls of Fort Calhoun, Nebraska

Ritch Blake of Anderson, Indianna

Darrell Skaggs of Clewiston, Florida

Cynthia Kidd of Arlington, Texas

Sarah Rios of Sacul, Texas

Douglas Kozlik of Long Beach, New York

Phillip Mele of Gilbert, Arizona

Lee Jager of Council Bluffs, Iowa

Richard Mullins of Bakersfield, California


Thomas Baker 

David Abildgaard of Upper Marlboro ,  MD

Kenton Greener of Portage, Michigan
Join the Free Email Club!
If you appreciate this free information make sure to join the thousands of law abiding bikers that have already joined the free Email Club! You will be notified of new useful motorcycle content and techniques as we put them out. Join the Community now!