Podcast: Play in new window | Download | Embed
Subscribe: Apple Podcasts | RSS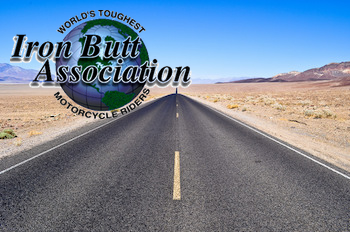 Listen in as we discuss in detail what it takes to complete an Iron Butt Challenge on a Harley. I have guests Jonathan "Fuente" Holen and Rob "Lawdog" Layman on the mics. Both have completed an Iron Butt Challenge.  The Iron Butt Association is dedicated to safe, long-distance motorcycle riding.
The Iron Butt Association website is detailed and there are specific instructions and rules to follow if you're considering a certified Iron Butt Challenge on a Harley.  They also have lists of verified rides and riders that have completed a challenge on the website. They have rides and routes setup or you can create your own ride that will take you wherever you want to ride.
There are small fees to enter a certified challenge and everything needs to be verified before you make the website list. You'll have to keep gas receipts with times and locations and have certain documents signed for later verification.
The Iron Butt Association has about 60,000+ members and is based in the United States, however, they have thousands of members throughout the globe!
If you are considering an Iron Butt Challenge on a Harley then you absolutely must listen in to this podcast episode. Rob and Jonathan will give you inside details about doing a challenge. They share important tips, tricks, and insights on what it takes to complete a challenge. They share things you should do and should not do. They share in-depth information about what they learned and what they would do differently on their next Iron Butt Challenge on a Harley.
A great resource that was mentioned that many Iron Butt Challenge riders use is SpotWalla to track their travels.  SpotWalla is a secure personal location manager that supports a wide range of satellite- and cell-based tracking technologies. It puts you in control of your personal, private location data so you have complete control of your degree of exposure.
New Free Video:
Sponsor-Ciro 3D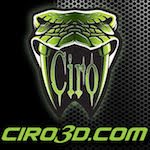 Innovative products for Harley-Davidson
Affordable chrome, lighting, and comfort products
Ciro 3D has a passion for design and innovation
Sponsor-RickRak

The Ultimate Motorcycle Luggage Rack Solution
Forget those messy straps and bungee cords
Go strapless with a RickRak quick attach luggage system & quality bag
New Patrons:
Dan Dockery of Bulverde, Texas

Larry Walters of Walled Lake. Michigan

Mike Stone of Mt. Sterling, Ohio

Tim Youngblood of Vero Beach, Florida

David Thompson of Spokane Valley, WA

Dean Branch of Wickenburg, AZ

Dean Branch of Wickenburg, AZ

Fred Tintori of Lincoln, NE

Matt Wittnam of Las Vegas, NV


Wesley McCollister of Fernie, BC

Michael Bryd of Alexandria, Virginia

Kip Kyler of Olympia, WA
Join the Free Email Club!
If you appreciate this free information make sure to join the thousands of law abiding bikers that have already joined the free Email Club! You will be notified of new useful motorcycle content and techniques as we put them out. Join the Community now!