Podcast: Play in new window | Download | Embed
Subscribe: Apple Podcasts | RSS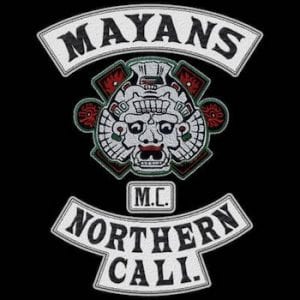 The FX Network released its first season of the new motorcycle club based series named "Myans M.C.".  They ran 10 episodes the first season and the last one aired in early November 2018.  Although this is somewhat of a spin-off series from the Sons of Anarchy motorcycle club based FX Series, it is also very different in many ways.
In this podcast episode, we break the series down for you and what's it's all about.  The big question will be whether, as a biker, you should invest the time to watch the Mayans M.C. series?  We do a roundtable and each of us gives you our personal opinions to help answer that question.
I will tell you that after being a watcher of the Sons Of Anarchy series, I wasn't that invested after watching the first 3 episodes of the Mayans M.C. But, by the 4th episode, things started to flow for me and I am now a definite watcher and look forward to seeing if they'll release season two in 2019! I think it's common to take several episodes for any new TV series for an audience to buy in and become routine watchers.
ABOUT THE SHOW
*Taken from the FX Network Website
Mayans M.C. is the next chapter in Kurt Sutter's award-winning Sons of Anarchy saga.

Set in a post-Jax Teller world, Ezekiel "EZ" Reyes (JD Pardo) is fresh out of prison and a prospect in the Mayans M.C. charter on the Cali/Mexi border. Now, EZ must carve out his new identity in a town where he was once the golden boy with the American Dream in his grasp.

The series also stars Clayton Cardenas, Edward James Olmos, Sarah Bolger, Michael Irby, Carla Baratta, Antonio Jaramillo, Raoul Max Trujillo, Richard Cabral, and Danny Pino. Recurring stars include Emilio Rivera, Frankie Loyal, Joseph Lucero, Vincent Rocco Vargas, Maurice Compte, Gino Vento, Tony Plana and Ada Maris.

Mayans M.C.was co-created by Kurt Sutter and Elgin James. Norberto Barba directs the first two episodes. The series is executive produced by Sutter and Barba, with James as Co-Executive Producer. The 10-episode first season is produced by Fox 21 Television Studios and FX Productions.
New Free Video Mentioned: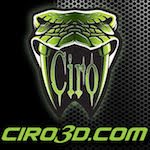 Innovative products for Harley-Davidson
Affordable chrome, lighting, and comfort products
Ciro 3D has a passion for design and innovation
Sponsor-RickRak

The Ultimate Motorcycle Luggage Rack Solution
Forget those messy straps and bungee cords
Go strapless with a RickRak quick attach luggage system & quality bag
New Patrons:
Shane Winstead of Gulfport, Mississippi

Tyler Everson of Warrensburg, Missouri

Brian Bollinger of Medora, Illinois


Larry Ardison of Unknown

Tommy Spires of Nederland, TX

Aleisha Gravit of Unknown
Join the Free Email Club!
If you appreciate this free information make sure to join the thousands of law abiding bikers that have already joined the free Email Club! You will be notified of new useful motorcycle content and techniques as we put them out. Join the Community now!