Podcast: Play in new window | Download | Embed
Subscribe: Apple Podcasts | RSS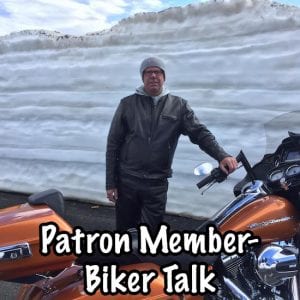 This podcast episode is all about biker talk. Yup, it's bikers sitting down and talking about biker stuff. I had guest Patron member Bob Dawson on a mic & Lurch on another. You may know Bob Dawson as he's very active inside the Patron Member only Private Facebook Group. He has much knowledge that he brings to the table. If your not an exclusive Patron Member of Law Abiding Biker Media then you're missing out! Sign up as a Patron Member and get benefits such as T-shirts, stickers, private Facebook Group access, and access to our premium tutorial videos depending on what level you sign up as!

We talk about things such as Bob's motorcycle background, experience, and everything motorcycle. Whatever came to our minds we talked about and it was a great time in this "biker talk" episode!
Bob owns Dawson Custom Painting in the Yakima, WA area. He decided to donate his time and painted the new Law Abiding Biker Studio and Shop inside at no charge earlier this year! I also ask him about this and what made him decide to be so supportive of Law Abiding Biker™ Media.

New Free Video:
Sponsor-Ciro 3D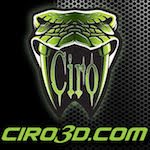 Innovative products for Harley-Davidson
Affordable chrome, lighting, and comfort products
Ciro 3D has a passion for design and innovation
Sponsor-RickRak

The Ultimate Motorcycle Luggage Rack Solution
Forget those messy straps and bungee cords
Go strapless with a RickRak quick attach luggage system & quality bag
New Patrons:
Bill Cremer of Centerville, Utah

Joe Veres of Lexington, North Carolina

Gary Williams of Paragould, Arkansas

George McBride of Gig Harbor, WA

Glen Rogers of Jenks, OK

Michael Bruxmeier of Moore, SC


Pathfinder of Clayton, CA

James Sanford of Guyton, GA

Sean McCarthy of Mays Landing, NJ