Podcast: Play in new window | Download | Embed
Subscribe: Apple Podcasts | RSS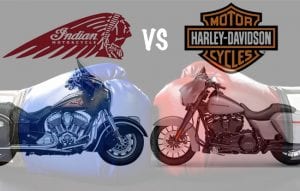 In this podcast episode, we are comparing a Harley-Davidson touring model such as the Street Glide Special to the Indian Chieftain Limited. Harley vs. Indian is the topic. Is one better than the other? Which is better for touring cross-country? Which has more power? What about aftermarket upgrades? Which is more comfortable? These are just a few of the topics we discuss and you'll want to listen in to hear us really break things down. This was a fun Patron Member only live video broadcast event with live chat! Our beloved members got to be involved and both heard and watched this episode months before everyone else. Get signed up as an exclusive Patron Member now and get benefits!

Big Daddy Kane was on one of the mics and for a good reason. He currently owns a newer model Harley Road Glide special and an Indian Chieftain Limited. In the past, he has also owned a Victory touring model. He is very qualified for this discussion of Harley vs Indian. He speaks of the differences he finds between each and he does a great job giving you the pros and cons of each bike. These are things you'll want to know if you're on the fence of whether to purchase a Harley touring or Indian touring model.
Indian Tutorial Videos Mentioned:

Harley vs Indian: Below are some of the high points we discussed 
INDIAN CHIEFTAIN CLASSIC BASE PRICE: $26,749
HARLEY STREET GLIDE SPECIAL BASE PRICE: $27,089

INDIAN HAS THE THUNDERSTOKE 111 CI MOTOR

1811cc 

INDIAN HASN'T UPGRADED THAT 111 MOTOR FOR MANY YEARS NOW

UNVEILED BACK IN 2013

NOTHING SINCE THEN

HARLEY HAS THE MILWAUKEE-EIGHT 107 AND 114 CI MOTORS

2019 HD STREET GLIDE AND ROAD GLIDE SPECIALS COMING WITH 114 CI MOTOR STOCK
Harley pros:

For a tall rider, the Harley Road Glide special is very comfortable.  The Street Glide is tighter for tall guys, but both excellent riding positions.

Lots of accessory options with Harley. Way more than Indian!

More saddlebag space in Harley

Milwaukee-eight 107″ ci motor has great power. Harley 107 ci motor has a touch more acceleration than the Indian Thunderstroke 111 with air, exhaust, and EFI tuner upgrades on both. So, the Milwaukee-eight 114″ motor will definitely have more power. 

Accessories from manufacturer cost a bit less for Harley compared to Indian.

 More dealers nationwide f0r Harley-Davidson

Harley has a long history with the brand and bikes

Harley touring models have a larger fuel tank for riding cross-country

Many aftermarket HD accessories work and fit well. Beware of some aftermarket parts for Indian.

Harley Cons:

With the Harley Boom!™ Box Infotainment System you have to add an expensive Wireless Headset Interface Module (WHIM) in order to have Bluetooth headset paring. And you have to buy a Harley stamped Sena Bluetooth headset in order to get full functionality and stereo sound. 

The Indian Ride Command® system is ready to pair with any major brand Bluetooth headset and you get full functionality. You don't have to add anything on.

Some Harley Dealerships are treating their customers very poorly by stating they'll void warranties if a customer adds an aftermarket air intake or mufflers. This is ridiculous & Harley-Davidson dealerships doing this should be ashamed. They are trying to force customers to buy only Harley stamped products and pay mechanics to install simple things. 

Service at Harley dealerships-You want to trust they know everything but the fact is that many dealers are not up to speed and properly trained on the emerging technology such as the Boom!™ Box Infotainment System. 
Indian pros:

Quality bike. Nice touches. Offering traditional styling and new limited editions. 

Technology-Ride Command infotainment system works great! Bluetooth built in. Just pair a Bluetooth headset. GPS updates are free for the first 3 years! Indian uses Navi Extras for the GPS maps. 

Harley uses Navi Extras for the GPS maps but you must pay $150 to $200 to upgrade your GPS maps in the Boom Box Infotainment System

Charger in the saddlebag for electronics comes stock on the Indian

Paint is fantastic-Love the color matched inner fairing & front fairing

Thunder stoke 111 ci motor has lots of torque. Milwaukee-eight 107 is better in higher gears. Both bikes with similar aftermarket upgrades

Smooth/quieter transmission shifts than on the Harley. Not clunky. 

Easier oil changes on Indian. One hole. 

Electronic saddlebag lock & unlock electronically. A nice feature that's not available on Harley. 

Indian Cons:

Indian is owned by Polaris, who make a ton of other things. Are they really focusing on the Indian or on their many other products?

Harley is primarily focused on producing motorcycles

Small saddlebag compared to Harley. The design is an illusion and looks very big from the outside, but inside it's significantly less space

Indian has a smaller gas tank. Harley has a 6-gallon gas tank. Indian has only a 5.5-gallon and you should you pack an extra gallon of fuel if riding cross-country with Harley touring riders?

Fairing feels more in the face compared to Harley Road Glide. Similar to a Harley Street Glide feel. Taller riders on the Indian will need to adjust at first but you can get used to it.

Much more limited options on aftermarket products for Indian

Expensive parts compared to Harley

A much smaller network of Indian dealerships. 
Sponsor-Ciro 3D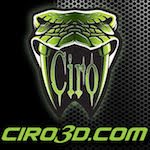 Innovative products for Harley-Davidson & Goldwing
Affordable chrome, lighting, and comfort products
Ciro 3D has a passion for design and innovation
Sponsor-RickRak

The Ultimate Motorcycle Luggage Rack Solution
Forget those messy straps and bungee cords
Go strapless with a RickRak quick attach luggage system & quality bag
New Patrons:
Paul Spitsen of Margarita, CA

Curtis Campbell of Woodbridge, CA

Stuart Carlisle of West Chester, OH

Matthew Schelling of Spencerville, IN

Mark Dockter of Rio Ranch, New Mexico

Kiley Gruben of Lamesa, Texas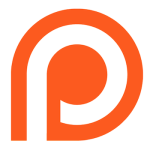 Join the Free Email Club!
If you appreciate this free information make sure to join the thousands of law abiding bikers that have already joined the free Email Club! You will be notified of new useful motorcycle content and techniques as we put them out. Join the Community now!