Podcast: Play in new window | Download | Embed
Subscribe: Apple Podcasts | RSS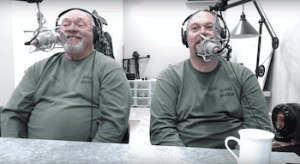 This episode is just a plain "biker talk" as we dive in and get to know Rick Sr. better and hear some cool old biker stories.  Rick Sr. is the father of Rick "Big Daddy" Kane, who oversees the
Law Abiding Biker Store
. There's nothing better than talking to wise old bikers who have been around to really see the industry change.
Rick has been riding motorcycles for a very long time and he reminisces of the many different makes and models he's owned.  He been in a couple of motorcycle accidents during his years of riding, one being fairly serious. Because of that incident, Rick has had some physical limitations as he ages and riding a two-wheel motorcycle has become difficult.
Rick recently decided to switch to a Harley-Davidson trike and it has been an entirely new experience for him. The beautiful thing is that Rick can keep riding with his knees in the breeze on his new Harley-Davidson trike. He even has some longer motorcycle road trips planned this year.
At some point, I am going to ride and do a review of Rick's new Harley-Davidson trike and release that video on our YouTube channel.
New Free Video Mentioned:
Sponsor-Ciro 3D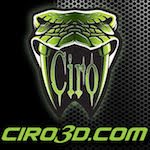 Innovative products for Harley-Davidson & Goldwing
Affordable chrome, lighting, and comfort products
Ciro 3D has a passion for design and innovation
Sponsor-RickRak

The Ultimate Motorcycle Luggage Rack Solution
Forget those messy straps and bungee cords
Go strapless with a RickRak quick attach luggage system & quality bag
New Patrons:
Todd Miller of Grinnell, Kansas

John Manolides of Federal Way, WA

Cade Solsbery of San Angelo, TX

Diane Denroche of (unknown)

Russell Foshee of Millbrook, Alabama

Brad Reis of Milford, Nebraska

Kurt Schindler of Morgantown, West Virginia

Slice Roberts of College Place, WA

Don Stringham of Centerville, Utah


Michael Roberts of Walla Walla, WA

Melvyn Albiston

Kip Kyler of Olympia, WA
Join the Free Email Club!
If you appreciate this free information make sure to join the thousands of law abiding bikers that have already joined the free Email Club! You will be notified of new useful motorcycle content and techniques as we put them out. Join the Community now!