Podcast: Play in new window | Download | Embed
Subscribe: Apple Podcasts | RSS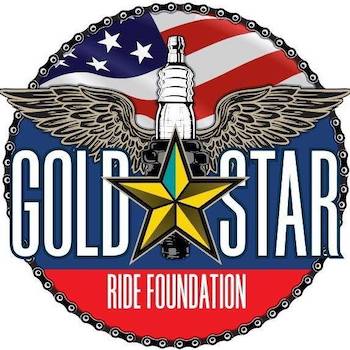 Take a listen as I have a conversation with Anthony Price, executive director, of the Gold Star Ride Foundation. In 2018, Anthony did a single motorcycle ride spanning 18,000 miles, 44 states, 56 days of solid riding, and made contact with more than 60 Gold Star families. Anthony wrote a book after this ride named, Yours, Very Sincerely And Respectfully.
The Gold Star Ride Foundation honors our nation's fallen heroes by taking care of their families. And we deliver the goods in person. And we go on bikes.
In 2019, Anthony did 4 Rides, thus far, spanning 16 states, more than 20 days, nearly 10,000 miles, and has made contact with more than 30 families.
Gold Star Families are defined as those who have lost a loved one who is serving or who has served in our armed forces. The loss of life does not have to be in combat or while deployed.

Anthony says they help Gold Star Families in many different ways and it's tailored to their personal situation and needs. This is why Anthony meets in person with the families, to get a real feel of the history and situation. It can be helping a child with college fees or stocking cabinets with groceries. The foundation is just there to help any way they can.
Anthony says privacy of the families is of the utmost importance and the foundation does not reach out to them. The families must contact the foundation to get things started.

The Gold Star Ride Foundation will actively support, comfort, and provide education benefits to Gold Star Families throughout the United States and will provide these things directly with personal visits via motorcycle; and we will support those other organizations that work to assist in these same activities. We do the work that our fallen heroes would do if they hadn't fallen for all our freedom.
Get Anthony's book here: (affiliate link)
New Free Video Mentioned: 
Sponsor-Ciro 3D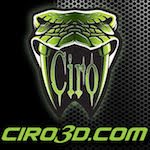 Innovative products for Harley-Davidson & Goldwing
Affordable chrome, lighting, and comfort products
Ciro 3D has a passion for design and innovation
Sponsor-RickRak

The Ultimate Motorcycle Luggage Rack Solution
Forget those messy straps and bungee cords
Go strapless with a RickRak quick attach luggage system & quality bag
New Patrons:
David Allred of Bolivia, North Carolina

Hanse Gesell of Edison, New Jersey

Bob Kennedy of Palm Coast, Florida

Hugh Brannen of Guilford, Vermont

Jeff Petty of Nottingham, PA

Joshua Parrish of Camano, WA

John Kiser of Arlington, Texas

Dennis Meno of Largo, Florida

Tom ?? of Oldtown, ID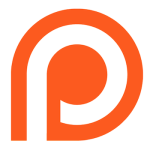 Steven Stratton of Stockton, CA

Kevin Marrs of Versailles, Ohio

James Petrie of Kenmore, New York

Michael Neeley

Jeff DuRocher of Rogers, Arkansas

Mike Lockett