Podcast: Play in new window | Download | Embed
Subscribe: Apple Podcasts | RSS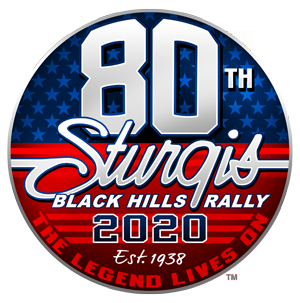 The Law Abiding Biker Crew has decided we will be heading out for a long group motorcycle ride in 2020 and we'll ultimately end up in Sturgis for a few days in August for the 80th anniversary! Quite a few of the guys from LAB will be coming and we're really looking forward to this. Sturgis 2020 here we come!
Additionally, we'll be hosting our yearly Law Abiding Biker™ Media group motorcycle ride and meet up event with our beloved Patron Members on Thursday, August 13th. You must have been a mid-level or above Patron Member for 3 months prior to the meet up on August 13th. That means you must have been signed up as a mid-level Patron or above by May 13, 2020, to be eligible for the meetup event. You also must officially sign up for the event with us and get confirmation.

Of course, the actual times, locations, and details of the Official Patron Member Ride and Meetup at Sturgis 2020 are only for those eligible Patron Members that get signed up by the deadline of June 1st, 2020 by midnight PST.
The Official Patron Meetup Event and Ride will not be in Sturgis 2020 itself due to the very large crowds. It will be somewhere outside of Sturgis but fairly close and those details are for the confirmed and attending members only.

The last time the Law Abiding Biker™ Media Crew rode to Sturgis was for the 75th Anniversary back in 2015. We are taking some of the same routes we did before on the way there, but also some new ones.
Yes, I'll be filming a brand new motorcycle documentary film, focusing on our journey to and from Sturgis 2020 and of course while at the large event itself. Check out my current motorcycle documentary films here!
We hope to see you at the meetup event and ride! We love meeting our members!
NEW FREE VIDEO RELEASED:
Sponsor-Ciro 3D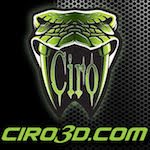 Innovative products for Harley-Davidson & Goldwing
Affordable chrome, lighting, and comfort products
Ciro 3D has a passion for design and innovation
Sponsor-RickRak

The Ultimate Motorcycle Luggage Rack Solution
Forget those messy straps and bungee cords
Go strapless with a RickRak quick attach luggage system & quality bag
New Patrons:
Phillip King of Fairview, Tennessee

Ian Campbell of Edmonton, Alberta, Canada

David Pierce of Jacksonville, FL

Jason Sokoloski of Iron Junction, Minnesota

Bart Howell of Lehi, Utah

Jeff Brunk of Mooresville, INDIANA

Josh Naylor of Unknown

Jacob Reihl of Romeoville, IL

Nor Riszuan of Singapore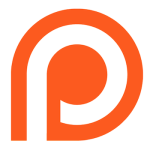 Daniel Willis of Chesterfield, VA

Robert Schwenk of Maple Ridge, BC

Paul Philips of Alhambra, CA

Jeff Kowaleski of Port Hope, MI

Benjamin Lewis of Lancaster, South Carolina

Michael Chambers of Tacoma, WA
Join the Free Email Club!
If you appreciate this free information make sure to join the thousands of law abiding bikers that have already joined the free Email Club! You will be notified of new useful motorcycle content and techniques as we put them out. Join the Community now!