Podcast: Play in new window | Download | Embed
Subscribe: Apple Podcasts | RSS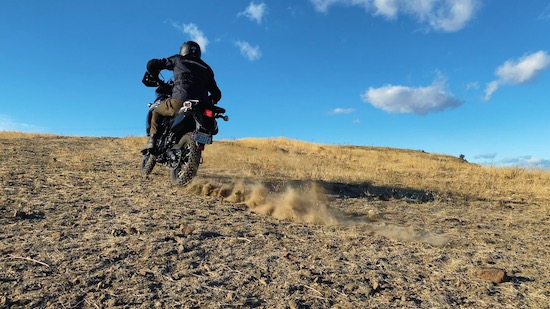 I have ridden street bikes and Harley-Davidson motorcycles for many years now. I still love street riding and cross country riding. However, I love all motorcycles and am also getting into adventure and/or dual-sport motorcycle riding in addition to street.
I bought a Kawasaki KLR 650 for my first adventure motorcycle. I also took the KLR 650 out for the first time off-road for an afternoon and I tell you all about it and my experience.

Big Daddy is also on a microphone for this episode. He's been in the dual-sport/adventure motorcycle game much longer than I and brings some great knowledge to the table. He has had several dual-sport motorcycles. He has had a Kawasaki KLR 650 and now has a KTM, which he talks about.
There are many things to consider upfront if you're thinking about getting into adventure motorcycle riding. It is really a booming sport right now and it seems the motorcycle manufacturers are battling it out to try and make the perfect bike. It's going to be exciting to see what they'll come out with over the next 5 years. Heck, even Harley-Davidson sees the writing on the wall and is trying to get in the game with their Pan America adventure motorcycle, which is rumored to be released to the public in 2020.

Big Daddy gives some great information on some of the more popular well known dual-sport motorcycles on the market and some of their specs. He also goes over the pros and cons of some of them.
I researched for a long time before buying the Kawasaki KLR 650 for my first adventure bike. It really comes down to choosing what kind of riding you're planning on doing and then choosing a motorcycle that will best fit your needs. Of course, the price of an adventure motorcycle has much to do with it too. And you'll certainly want to consider what type of aftermarket parts are available for your motorcycle to make it your own and to fit your needs.
That's just some of what we talk about in this episode and you'll need to listen in to get all the information.
New Free Video Mentioned: 
Sponsor-Ciro 3D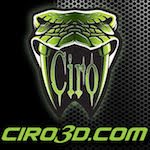 Innovative products for Harley-Davidson & Goldwing
Affordable chrome, lighting, and comfort products
Ciro 3D has a passion for design and innovation
Sponsor-RickRak

The Ultimate Motorcycle Luggage Rack Solution
Forget those messy straps and bungee cords
Go strapless with a RickRak quick attach luggage system & quality bag
New Patrons:
Robert Stubbs of Laguna Hills, California

Sidney Horn of Waterloo, IL

Bob Barber of Springfield, Oregon

Chris Hodapp of Lompoc, California

Mark Zody of Apple Creek, Ohio

Bryan Sweeney of Gillette, Wyoming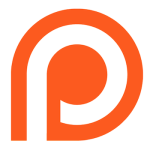 Anthony Luna of Scottsdale, Arizona

Gary Williams of Jonesboro, Arkansas

Gary Buhler of Bedford, Texas