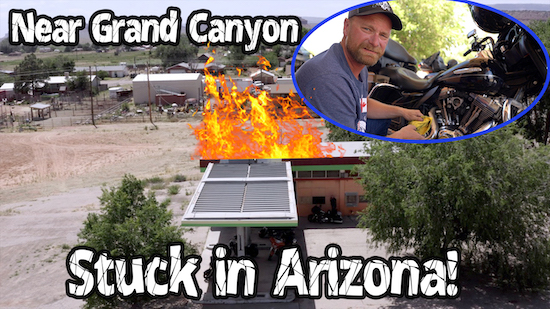 I am an independent filmmaker along with many other hats I wear. I want to help, connect, and entertain as many bikers as I can worldwide. A ton of personal man-hours and expenses go into creating large motorcycle documentary films like this. I appreciate your show of support by purchasing my films. By supporting my efforts, it assures that I can continue to create films for the biker community & to help cover the associated costs. Many of my documentary films are currently free on my YouTube Channel.
My real mission, purpose, and hope is that my motorcycle documentary films move, touch, entertain and inspire bikers around the world. I truly love the sport of motorcycling and the community that surrounds it.
My Free Documentary Films to Watch:
About this Documentary Film:
This documentary film is about a group of brothers that rode motorcycles cross country for 8 days and covered 7 states, and I share our many experiences and the places we visited. Experience the good times, the bad times, the humorous times, and the many debacles. Ride along with us as we truly experience the law abiding biker lifestyle & meet bikers & great people from abroad. There are so many roads and places to experience when riding your motorcycle cross-country and that is the reason we live to ride. Riding motorcycles truly frees our souls.
There were multiple purposes for this motorcycle trip. First, our mission was to visit the North Rim of the Grand Canyon and also ride through Zion National Park on the way there. I had never been to these places and it was on my life list of places to ride and visit. We visited many other interesting places along the way. Additionally, this was a trip about spending time and bonding with my brothers as we are part of a law abiding biker club. Last, we met our beloved Patron Members of Law Abiding Biker™ Media in Salt Lake City, Utah. They took us on a great day ride and we had an awesome dinner event at a local venue. The hospitality we were shown was like none other & showcases what the law-abiding motorcycle community is truly about.
That is just a very broad overview and you'll have to watch the film for the rest! Enjoy!
Thanks for your support!
Join the Free Email Club!
If you appreciate this free information make sure to join the thousands of law abiding bikers that have already joined the free Email Club! You will be notified of new useful motorcycle content and techniques as we put them out. Join the Community now!