Podcast: Play in new window | Download | Embed
Subscribe: Apple Podcasts | RSS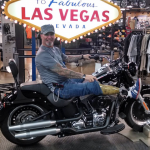 In this podcast episode, guest Timothy White opens up about his very serious motorcycle accident which was ultimately caused by equipment. He was struck by two different cars and had to be airlifted to Harborview Medical Center in Seattle, WA.
His near-death motorcycle accident happened many years ago and he still struggles long term with the aftermath. Due to severe injuries to his right foot and leg and after years of struggling, he had to make the decision to have his right leg amputated below the knee.  And now he deals with much of what many amputees go through. He still struggles but has a very positive attitude.

Timothy takes us way back to his motorcycle racing days. He has a ton of motorcycle riding experience and insight for the biker community. He has owned and ridden many motorcycles in his past and we have a great time talking about them.
Timothy was really into the sport bike racing scene and talks about his track days. He also spent much time after his accident working on bikes at the track. He was well respected for his mechanical abilities.

One might think that this serious motorcycle accident would stop Timothy from riding or make many think twice about getting back on. Even after his accident, Timothy pushed forward and rode as soon as he could, of course now with some limitations. He was never able to race the same as he did before.
After many years, Timothy has now mostly moved on from sports bikes and racing and he's settled into a Harley Road Glide. He says he is appreciating the relaxing feeling of cruising and really taking in what's around him. He says it's a totally different feel and kind of riding for him.
You'll want to listen to this podcast episode as Timothy shares it all.
New Free Video Mentioned: 
Sponsor-Ciro 3D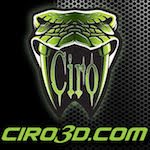 Innovative products for Harley-Davidson & Goldwing
Affordable chrome, lighting, and comfort products
Ciro 3D has a passion for design and innovation
Sponsor-RickRak

The Ultimate Motorcycle Luggage Rack Solution
Forget those messy straps and bungee cords
Go strapless with a RickRak quick attach luggage system & quality bag
New Patrons:
Alan Green of Broken Bow, Oklahoma

Jim Trachta of Daytona Beach, Florida

Chris Zimmer of Wyandotte, MI

Antonio Mesina of Mississauga, Ontario Canada

Charles Johnson Jr. of Magnolia, California

Dave Needham of Silverdale, WA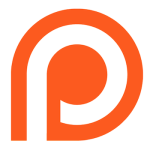 Join the Free Email Club!
If you appreciate this free information make sure to join the thousands of law abiding bikers that have already joined the free Email Club! You will be notified of new useful motorcycle content and techniques as we put them out. Join the Community now!