Podcast: Play in new window | Download | Embed
Subscribe: Apple Podcasts | RSS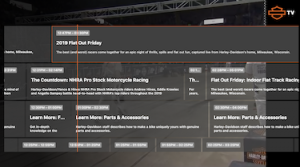 I recently received an email from Harley-Davidson. The email said, "watch hours of video footage on Harley-Davidson TV. We're kicking it off with a never before seen documentary about Wille G Davidson." So, I headed over to check it out. I think Harley-Davidson is trying new things with the recent resignation of CEO Matthew Levatich. For years now, the Motor Company has been struggling to find its way into the future. Listen in to this podcast episode to get all the details.
As usual, and with the new Harley TV, the company decided to try to do things on their own instead of going to where their core and prospective customers are actually hanging out. They created their own Harley TV website page instead of going to YouTube with the new content.  Motorcyclists are already on YouTube, which has a great algorithm for suggesting videos to viewers.  YouTube, owned by Google, is the second-largest search engine in the world.  Harley would have gotten a ton more views and engagement on YouTube because everyone is already there.

I'm not trying to be too negative here and the few programs that are on Harley TV are actually interesting. However, there is a schedule like you'd see on cable TV and often they claim it's "live". But it's not, and the same programs and content just repeat day after day. The content is not even on-demand like YouTube where you can pick where and when you want to view it. You have to wait for a certain time to watch a rerun on Harley TV, and that won't cut it these days with all the on-demand services.  In my opinion, Harley TV is something that may have worked for them 10 years ago.
The entire platform is really clunky right now and I see daily changes and issues. The menus don't even work correctly and each day I try them I get taken somewhere different. Many times the videos won't even play. It seems Harley rolled this out well before it was ready as they often do with things.
In my opinion, Harley TV will likely fizzle out over time and it seems it already is. I just can't see bikers remembering to go over to an entirely different platform to routinely check in on Harley TV.  Most bikers just don't have time for that and will forget it. Us bikers already on enough content platforms we're on. Harley TV would need to have some amazing content that was constantly new for bikers to consistently stray from on-demand platforms such as YouTube or Netflix.
With all that said, I hope the best for Harley TV and I hope they can get things ironed out over on the website so it actually works.

Next, we talk about the new 2020 Harley-Davidson GMC pickup in this podcast episode. The following is taken from a January 10, 2020 press release.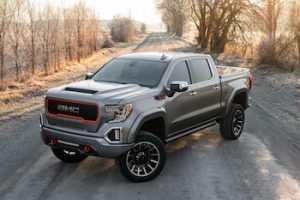 Harley-Davidson Motor Company (NYSE:HOG) and Tuscany Motor Co. will introduce the first Harley-Davidson branded GMC pickup in history at the Barrett-Jackson Auction in Scottsdale, Arizona in Quarter 1 of 2020. Only 250 Harley-Davidson branded GMC Sierra trucks will be available through select authorized GMC/Tuscany dealers in North America.
The new Harley GMC pickup includes over 65 edition-specific components that make the 2020 model truck distinctly Harley-Davidson. They say the styling was inspired by the famous Harley-Davidson Fat Boy model.
It appears Tuscany will provide the GMC Sierra and manufacture the interior and exterior components under Harley-Davidson's direction. The 2020 Harley-Davidson GMC will be available for delivery to the retail public at select authorized GMC dealers beginning February 2020.
The new Harley GMC pickup has an MSRP of $94,995.
New Free Video Mentioned: 
Sponsor-Ciro 3D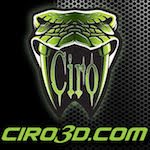 Innovative products for Harley-Davidson & Goldwing
Affordable chrome, lighting, and comfort products
Ciro 3D has a passion for design and innovation
Sponsor-RickRak

The Ultimate Motorcycle Luggage Rack Solution
Forget those messy straps and bungee cords
Go strapless with a RickRak quick attach luggage system & quality bag
New Patrons:
John Gallagher of Cleburne, Texas

Ed Rodriguez of Navarre, Florida

Christopher Pratt of Madison New Hampshire

Willis Weber of Castle Rock, Colorado

Tony Whitfield of Bellevue, Nebraska

Scott Cline of Thomasville, GA

Darren Hulm of Bismarck, ND

Christian Veilleux of Gloucester, Ontario Canada

Matthew Sharp of Port Orchard, WA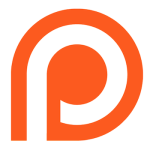 Steven Adair of Marysville, Michigan

John Livings

Brian Sparrow of Sumrall, Mississippi
Join the Free Email Club!
If you appreciate this free information make sure to join the thousands of law abiding bikers that have already joined the free Email Club! You will be notified of new useful motorcycle content and techniques as we put them out. Join the Community now!