Podcast: Play in new window | Download | Embed
Subscribe: Apple Podcasts | RSS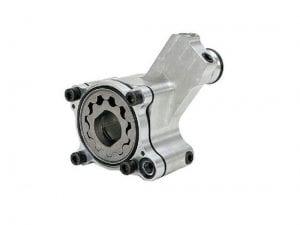 There is an ongoing oil sumping issue with some Harley-Davidson motorcycles equipped with the 2017-2019 Milwaukee-Eight motor and you should definitely be aware of so you know if your bike is affected.
Oil sumping or wet sumping is a condition where oil, instead of returning to the oil tank, builds up in the crankcase and cam gearcase, causing excessive friction and power loss. Sumping is when the suction side of the oil pump does not remove enough oil from the crankcase. When the flywheels rotate in the oil they turn it into an aerated state. Thus, oil gets trapped in the crankcase and does not return to pump. The Milwaukee-Eight oil sumping issue is because the stock oil pump may be inadequate.

If you ride short distances, you'll likely never experience the sumping issue. After a shorter ride, the bike will build up oil in the crankcase and then you'll shut the bike down. On the next startup and idle, the crankcase will empty and you'll never become aware of the issue.
The Milwaukee-Eight oil sumping issue happens over time, so if you ride harder on those twisties or ride long distances at higher speeds on the highways, the issue is more likely to reveal itself. It's during these times the oil can build up in the crankcase.
The Milwaukee-Eight oiling system requires a fine balancing act to maintain the correct amount of oil pressure, oil volume and scavenging to eliminate wet-sumping while maintaining quiet operation and optimized power production without generating excessive heat.

Consequences:
Oil sumping will result in excessive friction and power loss to your Harley M8 engine.
Excess crankcase oil is whipped into a froth of air and oil by the flywheel. This condition is called oil aeration. Aerated oil makes scavenging much more difficult and can hinder the return of oil from the rocker box area. The combination of these conditions often results in oil being forced out the head breathers, air cleaner contamination, oil leaks, loss of oil supply, lifter clatter, premature component wear, and potential engine failure.
Symptoms:
You may get excessive oil blowback from the crank breathers inside your air intake. You may see excessive oil splattered along the right side of your bike while riding hard or long distances. Your air filter may become saturated with engine oil.
You may feel your bike has slightly less powerful as it would on a normal hot day. But eventually, the oil in the crankcase builds to the point that the crank is sloshing through the oil as it gets deeper in the crankcase. Eventually, the crankcase fills leaving massive rotational resistance. Efforts to accelerate are met with no response. The engine simply can't rapidly change rotational speed because of the resistance.
Engine failure comes from there being so much oil build up in the crankcase, that the pan is starved leaving no oil to be pumped to the top end. The engine also overheats just from all the resistance of too much oil in the crankcase. The engine begins to overheat and components such as bearings, lifters, and worse, begin to fail.
The rider will never see an oil light which is quite disturbing and a significant design flaw.
The fix:
Installing a new 2020 Harley oil pump is the only fix, which now comes stock on those 2020 and newer Harley models with the Milwaukee-Eight motor. Clearly Harley is aware of the oil sumping issue, which is why they re-designed the oil pump for the 2020 models and factory install it.
The dealerships will not say much about oil sumping in general and will just recommend you upgrade to the new 2020 oil pump for "better oil control and better oiling performance." At your expense of course.
By installing the new 2020 Harley oil pump you'll avoid the Milwaukee-Eight oil sumping issue altogether.
Harley OEM oil pump kits:
Oil cooled M8-HD Part# 62400238

Twin-Cooled HD Part# 62400247
Note: There are some aftermarket companies also making a replacement oil pump that provide even better oil performance.
**If you appreciate all the free content we put out to help the biker community, please consider purchasing an aftermarket oil pump through our affiliates. No additional cost to you, but if you click through and make a purchase we do get a small commission. It definitely helps!!
Get an aftermarket oil pump:
Revzilla | J&P Cycles | Amazon
Oil pump changes:
The big changes to this new 2020 oil pump are in the scavenger gears. The original/faulty oil pump had a 10 tooth scavenger gear and the new oil pump comes with an 8 tooth scavenger gear, which will scavenge more oil out the M8. The new oil pump body was made to size for the smaller scavenger gear set.
The older faulty oil pump was designed to scavenge 60% from the cam cover area and 40% from the crankcase. The new 2020 oil pump is a 50/50 split when scavenging oil.
New Free Video Mentioned:
Sponsor-Ciro 3D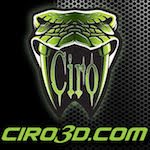 Innovative products for Harley-Davidson & Goldwing
Affordable chrome, lighting, and comfort products
Ciro 3D has a passion for design and innovation
Sponsor-RickRak

The Ultimate Motorcycle Luggage Rack Solution
Forget those messy straps and bungee cords
Go strapless with a RickRak quick attach luggage system & quality bag
Sponsor-Butt Buffer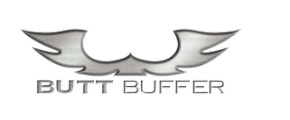 Want to ride longer?
Tired of a sore and achy ass?
Then fix it with a high-quality Butt Buffer seat cushion
New Patrons:
DJ Peterson of Newton, NJ

Brett Tuttle of Palm Coast, Florida

Eric Lytle of Farmdale, Ohio

Cliff Reese of Mariposa, California

Roger Aguilar of Wickenburg , Arizona

Eric Lytle of Farmdale, Ohio

Brandon Follis of Lubbock, Texas

Michael Lachance of New Egypts, NJ

Chris Huddleston of Nixa, Missouri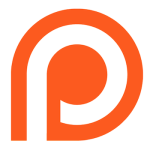 Sean Thompson

Anton Grzetic of Delavan, Wisconsin

Don Kroll of Williamsville, New York
Join the Free Email Club!
If you appreciate this free information make sure to join the thousands of law abiding bikers that have already joined the free Email Club! You will be notified of new useful motorcycle content and techniques as we put them out. Join the Community now!