Podcast: Play in new window | Download | Embed
Subscribe: Apple Podcasts | RSS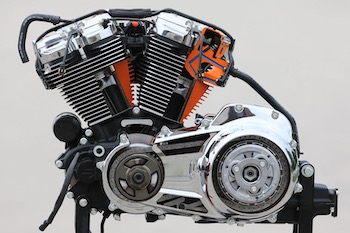 For some time Harley-Davidson has had an oil transfer or migration problem on certain touring models and they are still trying to figure it out. Listen in to this entire podcast episode to learn what it's all about and how to diagnose it. In this written article below are just the highlights. I try and keep it fairly basic and easy to understand.
Introduction to the Harley oil transfer problem:
Harley oil transfer is when oil moves over from the transmission into the primary case. This eventually leaves the transmission very low on oil and the primary with too much oil. Of course, a transmission with low or no oil will certainly fail and need to be repaired or completely replaced.

Understand, there will always be a small amount of Harley oil transfer between the transmission and primary cases (small amounts-2 oz or so). This is normal and it's only when larger amounts are transferring that causes issues.
This has been a frustrating issue for Harley over the years because it doesn't happen to all of their motorcycles.
There are two shafts in the transmission, the main shaft and the countershaft, both having 6 gears. When the gears are turning, air and oil get blended and mixed around covering everything, and pressure is created. To help with the pressure, Harley designed a breathing transmission which is why you'll see the vent hose on the top of your transmission.
The main shaft of the transmission extends all the way over to the primary side (right side). A push rod goes all the way through the hollow main shaft and it engages and disengages the clutch basket. The primary case has the clutch, compensator, primary chain and is an oil bath system. The oil here also gets blended and creates pressure when things are turning. This pressure is supposed to be relieved through the hollow main transmission shaft and back into the transmission and breath through the same transmission breather tube. Clearly this method is not working all the time and there are issues.
2014-2016 Twin Cam:
Harley tried to fix this on the 2014-2016 twin cam models. Engineers resigned the main seal and spacer between the transmission and primary for closer tolerances. This seemed to fix the issue for those bikes that experienced it. 
2017 & newer Milwaukee-Eight:
In 2017 Harley released the Milwaukee-Eight motor and it didn't take long for the same issue to arise on select bikes. Harley oil transfer is isolated to touring models and especially those that are ridden long distances, which really blends the oil, builds pressure, and gives the oil much time to slowly transfer over. Those who ride short distances and don't ride often will likely never see the problem as there is not enough time for it to take effect.

Harley made a kit for the M8 that contains a transmission gasket and oil deflector called a "slinger" to combat the issue. The slinger is installed at the end of the hollow main transmission shaft and is supposed to sling oil away from it so there will be no oil transfer through it. 
Then came the 2018 and newer M8 models and the same Harley oil transfer problem existed. Harley made another kit for these models. The kit is basically a breather hose with a plastic shoe. A hole is drilled in the backside of the primary case and the breather hose (vent) is installed.  This new breather vent is to prevent the vacuum effect on the transmission, thus stopping the pulling of oil from the transmission by the primary. This kit is only being put on those bikes that actually have the issue.
How to determine whether this is an issue with your bike:
The best way to find out if the Harley oil transfer issue is happening on your Harley is to check your transmission oil level, especially on longer rides. If you see no leaks around your Harley and your transmission oil is getting low then you likely have the issue. Also, your primary case will be overfilled with oil when checked.
New Free Video Mentioned: 
Sponsor-Ciro 3D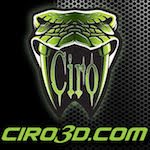 Innovative products for Harley-Davidson & Goldwing
Affordable chrome, lighting, and comfort products
Ciro 3D has a passion for design and innovation
Sponsor-RickRak

The Ultimate Motorcycle Luggage Rack Solution
Forget those messy straps and bungee cords
Go strapless with a RickRak quick attach luggage system & quality bag
Sponsor-Butt Buffer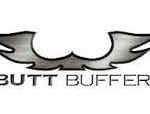 Want to ride longer?
Tired of a sore and achy ass?
Then fix it with a high-quality Butt Buffer seat cushion?
New Patrons:
Jack Myers of Waterton, Minnesota

Adam Guinup of Pinckneyville , Illinois

Shane Coat of Farmington, Maine

Cindy Kay of Everett, WA

Michael Chadwell of Cotton Grove, Wisconsin

Michael Copp of Hartford, Vermont

John Drury of Tacoma, WA

Dave Coldham of Widnes, Great Britian

Bruce Goodrow of Haines, Florida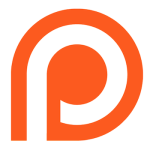 Kevin Gillece of Honesdale, Pennsylvania

Rodney Elnick of PENDING

Sarah Cannon of Pacific Pines, Australia

Richard Brierley of PENDING EMAIL RESPONSE

Rory Burdine of Ormond Beach, FL

Hugo Eduardo Veloso Oliveira Volta Sousa of La Coruna, Spain
Join the Free Email Club!
If you appreciate this free information make sure to join the thousands of law abiding bikers that have already joined the free Email Club! You will be notified of new useful motorcycle content and techniques as we put them out. Join the Community now!