Podcast: Play in new window | Download | Embed
Subscribe: Apple Podcasts | RSS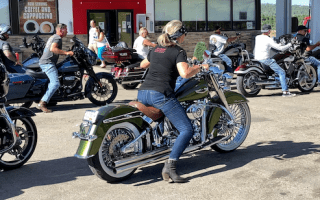 This is part two of a two-part series and is all about our 2020 Sturgis, SD motorcycle trip. In August 2020, members of Law Abiding Biker™ Media along with members of the Sworn Few LEMC embarked on a 9 day, 3200-mile, 5 state cross-country motorcycle trip. This trip would take us out of Washington State and into Idaho, Montana, Wyoming, and South Dakota. We stayed over in cities such as Missoula, Montana, Billings, Montana, Rapid City, South Dakota, and Butte, Montana.
There will be a motorcycle documentary film released later this year on this entire trip and experience!
During our Sturgis trip, we met up with our beloved Patron Members outside of Sturgis, South Dakota for an entire day. Our Patron Members support us financially, so we can continue to help as many bikes as we can worldwide. Of course, our Patron Members get benefits and exclusive access such as meetups like this. There was an awesome day ride prepared for the members. We all met up in the morning and we all went on a beautiful day ride together. We had plenty of time to visit and get to know each other on a more personal level. We ended the day at a private location where the Patron Members enjoyed a catered dinner by Law Abiding Biker Media!. We ate, drank, and visited and it was a great time.

We visited many places and saw a ton of great country on our Sturgis motorcycle trip. We stayed at some good and not so good hotels and motels. We ate at some good restaurants and some bad ones. We experienced good and bad weather and a few of the bikes experienced some mechanical problems that had to be fixed.

We had some very funny times as a group and made memories that will last a lifetime. Everything that happened shaped the trip in some way.
Listen in as we tell all the stories of our Sturgis motorcycle trip. We also share tips and tricks to assist riders who may be thinking of a long-distance motorcycle road trip.
NEW FREE VIDEO RELEASED: