Podcast: Play in new window | Download | Embed
Subscribe: Apple Podcasts | RSS
I interviewed Patron Member Matt Haywood from Merced California in this episode. I met Matt in person at the Law Abiding Biker 2020 West Coast Patron Member meetup and ride event. I learned Matt is no stranger to back pain and issues. But, he still rides long distances and has quite a few tips and tricks if you're suffering from back pain when riding your motorcycle.

Matt was involved in a serious collision while driving his car. He was T-boned in an intersection and the driver of the causing vehicle eventually fled the scene but has since been identified by police.
Following the serious collision, Matt has undergone multiple back surgeries and the long recoveries that follow them. His back will never be the same. Matt has a passion for riding motorcycles and wasn't going to let that stop him. He has learned many things that help when riding motorcycles with a back injury and pain.

We talk about particular equipment you can put on your motorcycle, clothing you can wear, and other tricks you can use to help minimize back pain when riding your motorcycle and keep you heading on own the road.
Listen in to this podcast episode to hear all the great information Matt has to offer.
NEW FREE VIDEO RELEASED:
Sponsor-Ciro 3D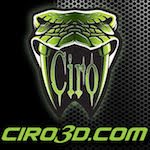 Innovative products for Harley-Davidson & Goldwing
Affordable chrome, lighting, and comfort products
Ciro 3D has a passion for design and innovation
Sponsor-RickRak

The Ultimate Motorcycle Luggage Rack Solution
Forget those messy straps and bungee cords
Go strapless with a RickRak quick attach luggage system & quality bag
Sponsor-Butt Buffer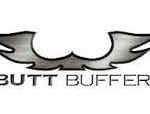 Want to ride longer?
Tired of a sore and achy ass?
Then fix it with a high-quality Butt Buffer seat cushion?
New Patrons:
Daniel Sanders of Carbon, Indiana

Michael Severson of Goldfield, Iowa

Dave Henrikson of Temecula, California

Scott Lees of Conway, South Carolina

Brian Tusin of Youngstown, Ohio

John Kotulak of Carnation, WA

Chip Purkey of Winchester, California

Danny Vincent

Nyko Tregoning of Moses Lake, WA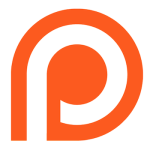 Michael Neely

Juan Estrada

Ross Tomes of Orland Park, IL
Join the Free Email Club!
If you appreciate this free information make sure to join the thousands of law abiding bikers that have already joined the free Email Club! You will be notified of new useful motorcycle content and techniques as we put them out. Join the Community now!