Podcast: Play in new window | Download | Embed
Subscribe: Apple Podcasts | RSS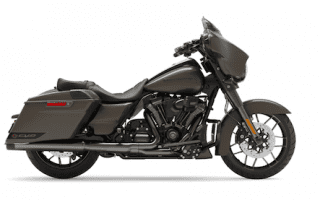 In this podcast episode, I explain what you need to know about the new 2021 Harley-Davidson model line-up. These were all revealed at Harley's first-ever global virtual launch event held online on January 19, 2021. I put a video out on our YouTube Channel shortly after the event.
There are some issues I discovered, such as the new 2021 Harley touring models are coming with a cable clutch instead of a hydraulic clutch that has been on touring models since 2014. There were some recalls on the hydraulic clutch system over the years but it seemed to have been resolved. We really have no idea why Harley did this because these are supposed to be "premium motorcycles" and cable clutches are yesterday's technology.  I think this is going to irritate many customers since other motorcycle companies are using hydraulic clutches.

And it seems at this time that you can no longer put current model aftermarket electronic fuel injection (EFI) tuners on your Harley.  They seemed to have changed the data port, so the current tuners won't plug into the engine control module (ECM). I have no doubt though, that aftermarket EFI tuner companies are already working on a solution for this, so it will just be a matter of time. Until then, you can only use a Harley Screamin' Eagle (SE) EFI tuner but they are terrible and don't do much as far as tuning.  Harley can use and sell the SE tuner because it is restricted and therefore EPA compliant.  This is also likely the reason Harley had to make this overall data port change, to try and block aftermarket tuners that are not restricted.
The new Harley CVO line-up will be the Street Glide, Road Glide, Limited, and Tri-Glide, which all have several paint options. They will be coming with the Milwaukee-Eight 117 ci. V-Twin engine. Harley partnered with Rockford Fosgate and the Street Glide CVO and Road Glide CVO will not come with the Harley Audio by Rockford Fosgate Stage 2 Audio system. The Limited and Tri-Glide will come with the standard Boom Audio Stage 1.

The Harley "special" series models will be the Street Glide, Road Glide, and Road King. Harley may have been listening to customers because you now have a black or chrome option on the Street Glide Special and Road Glide Special but not on the Road King Special. Many traditional chrome lovers were not happy that the special models only came in a blacked-out option over the past years. These special models will have the Milwaukee-Eight 114 ci. V-Twin engine.
Also revealed were the Street Bob 114 and the iconic Fat Boy for 2021 and they both look great.
Overall, the bikes and paint options look great on these 2021 Harley models and I'm excited to see them in person at some point.
It's also worth noting that on February 22, 2021, Harley released their first adventure touring motorcycle, the Pan America. For more info, see my video and article below.
NEW FREE VIDEO RELEASED:
Sponsor-Ciro 3D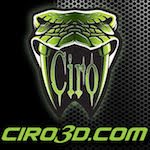 Innovative products for Harley-Davidson & Goldwing
Affordable chrome, lighting, and comfort products
Ciro 3D has a passion for design and innovation
Sponsor-RickRak

The Ultimate Motorcycle Luggage Rack Solution
Forget those messy straps and bungee cords
Go strapless with a RickRak quick attach luggage system & quality bag
Sponsor-Butt Buffer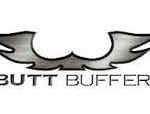 Want to ride longer?
Tired of a sore and achy ass?
Then fix it with a high-quality Butt Buffer seat cushion?
New Patrons:
Chris Foster of Mansfield, Ohio

Michael Moreno of Shelby Township, Michigan

Ed Gantan of Sparks, Nevada

Ronald Eschinger of Bernalillo, New Mexico

Roy Brand of Dallas, Oregon

Jason Berard of Bossier City, Louisiana

Martin Mitchell of Cupar, Fife, Great Britain

Diego Ivan Martirena of Chicago, Illinois

Josh Clausen of Lincoln, Nebraska

Lindsay Fleming of Moore Park Beach, Queensland, Australia

Frank Shaw of Spring, TX 

Scott Halquist of Saint Cloud, F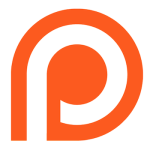 Otilo Viramontes

James Dwyer

Dustin Cleary
Join the Free Email Club!
If you appreciate this free information make sure to join the thousands of law abiding bikers that have already joined the free Email Club! You will be notified of new useful motorcycle content and techniques as we put them out. Join the Community now!