Podcast: Play in new window | Download | Embed
Subscribe: Apple Podcasts | RSS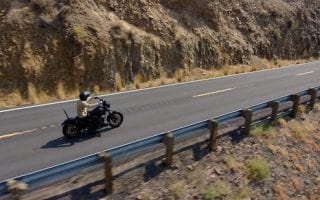 If you've ever been curious about getting and flying a drone to capture cool shots of your motorcycle rides or experiences, this is the episode for you. Many may think you can just buy a drone and that it's really easy. That's not true, as there are so many different drones and each one has its strong points and weak points. After purchase, you'll need to fully educate yourself prior to taking flight.

I have been flying drones for video productions for 9 years now and I can tell you that the industry and technology have changed rapidly during that time and continues to do so. As soon as the FAA required commercial pilots to be licensed, I obtained my part 107 certificate and have had it ever since. I am also a police drone pilot and trainer.  I hope all of this qualifies me to talk about this subject matter.
SEE MY POPULAR DRONE REVIEW VIDEO:
If you think you are going to get a drone and then fly it whenever and wherever you want, please don't. I encourage you to do the proper research just as if you were going to drive a car on the roads for the first time. There are many rules and requirements that are regulated by the FAA.  You may or may not have to register your drone with the FAA. And you may need to be properly licensed depending on certain things. I dive in deep, so listen in to this episode for all the details.

I also explain the differences between the autonomous functions of drones and manual flight. There are so many different drones and each pilot has different needs based on the project. No drone is perfect in every way, so before you buy one you'll want to know your particular needs and research heavily. That's why many of us have multiple drones in our fleet. We use specific drones for a particular projects.
If you want to know what it's like and the hard work involved prior to and while shooting one of my cross motorcycle road trip documentaries, you should listen in for sure. It might make you reconsider getting a drone at all. Of course, the drone is only one piece of the camera gear that I use for these projects.
NEW FREE VIDEO RELEASED:
Sponsor-Ciro 3D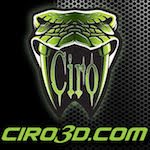 Innovative products for Harley-Davidson & Goldwing
Affordable chrome, lighting, and comfort products
Ciro 3D has a passion for design and innovation
Sponsor-RickRak

The Ultimate Motorcycle Luggage Rack Solution
Forget those messy straps and bungee cords
Go strapless with a RickRak quick attach luggage system & quality bag
Sponsor-Butt Buffer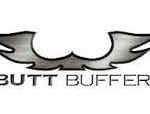 Want to ride longer?
Tired of a sore and achy ass?
Then fix it with a high-quality Butt Buffer seat cushion?
New Patrons:
Mike Klein of Katy, Texas

David Ward of Meridian, Idaho

Richard Jennings of Portland, North Dakota

Joe Palazzolo of Lombard, IL

Erik Lipke

Ernie Thompson of Frontenac, KS

Robert Shuttles of Espanola, New Mexico

Andrew Francis of Greenwood, Indiana

Kevin Barnes of Knoxville, Tennessee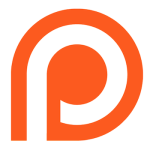 Edward Ude of Brownsville, Texas

Paul Mandiak of Front Royal, VA

Jay Peterson Fremont, NE