Podcast: Play in new window | Download | Embed
Subscribe: Apple Podcasts | RSS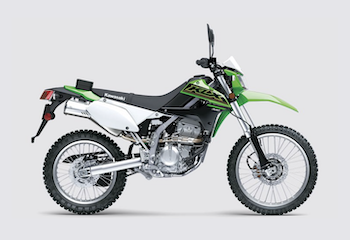 If you haven't been watching the adventure, dual-sport, enduro, and dirt motorcycle markets here in 2021 you really should. Just be careful, because there are so many new bikes and models coming out it will make your head spin. The manufacturers are putting new models out like never before.
Oscar is on a microphone with me in this podcast episode and he just bought a new Kawasaki KLX300 for himself and a Kawasaki KLX 140 for his younger daughter. Oscar's new KLX300 is a dual-sport motorcycle and street legal but ready for some moderate off-road riding. This does not replace his 2017 Kawasaki KLR 650 and is really so he can spend a bit more time on the dirt with his daughter. When Oscar and I head out for a day of adventure riding we'll be taking our KLR 650's for sure.

Oscar said the demand for these sorts of motorcycles is making dealerships less likely to give any deals at the time of purchase. They seem to be selling them before they even have them in stock. This is likely due to Covid as social restrictions have led many to outdoor activities such as riding motorcycles.
It seems every company is in a race right now to make the perfect middle-weight dual-sport/adventure motorcycle. However, this could prove impossible, because at the end of the day it's going to be dependent on what kind of riding you want to do.
It's worth noting that after Kawasaki discontinued the KLR 650 in 2018, they've now released a new 2021 model. We were not impressed and were hoping for something better. Really, they made it fuel injected and gave it some small incremental upgrades. With that said, it's still an affordable and reliable adventure/dual-sport bike.
In this podcast episode, we are going to try and make sense of it all for you and what you should know about the markets. We talk about many of the new bikes that have come out.
New Free Video Mentioned:
Sponsor-Ciro 3D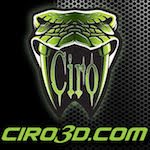 Innovative products for Harley-Davidson & Goldwing
Affordable chrome, lighting, and comfort products
Ciro 3D has a passion for design and innovation
Sponsor-RickRak

The Ultimate Motorcycle Luggage Rack Solution
Forget those messy straps and bungee cords
Go strapless with a RickRak quick attach luggage system & quality bag
Sponsor-Butt Buffer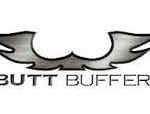 Want to ride longer?
Tired of a sore and achy ass?
Then fix it with a high-quality Butt Buffer seat cushion?
New Patrons:
Albert Nemeth

Mark Johnson of Mount Holly, NC

Jerry Kovar of Sunset, TX

Chris Farr of Willis, TX

Michael Pellew of Grantsville, Utah

Rick Searles of Briarcliff Manor, NY

Kenneth Wayne Gardner of San Antonio, TX

Paul Otten of Sanford, NC

Nicolas Audette of Drummondville , Quebec, Canada

James Hunter of Jameson, Missouri

Eric Osswald of Greenville, Ohio

Chris Weisgarber of Massillon, Ohio

Don Treece of Kansas City, Missouri

William Axelrod of Blue Ridge, Georgia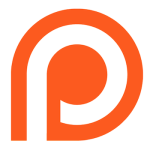 Join the Free Email Club!
If you appreciate this free information make sure to join the thousands of law abiding bikers that have already joined the free Email Club! You will be notified of new useful motorcycle content and techniques as we put them out. Join the Community now!