Podcast: Play in new window | Download | Embed
Subscribe: Apple Podcasts | RSS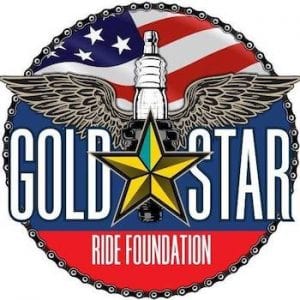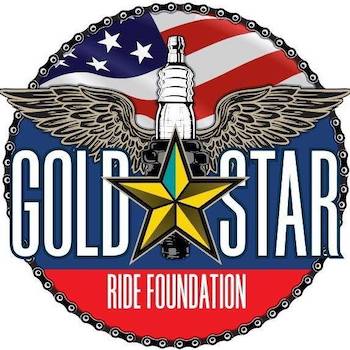 In this episode, we catch up with Anthony Price, executive director of the Gold Star Ride Foundation. It was back on September 16, 2019, when I first talked with Anthony Price in Episode 217 of the Law Abiding Biker Podcast. He has been very busy since that interview. You should definitely take a listen to that episode first.
The Gold Star Ride Foundation honors our nation's fallen heroes by taking care of their families. And we deliver the goods in person. And we go on bikes.
In 2018, Anthony did a single motorcycle ride spanning 18,000 miles, 44 states, 56 days of solid riding, and made contact with more than 60 Gold Star families. Anthony wrote a book after this ride named, Yours, Very Sincerely And Respectfully.
Since that 56-day motorcycle ride, Anthony has settled down just a bit. He is still laser-focused on helping Gold Star Families but is not on the road for that long of a span anymore. Although, he still rides his Harley many miles and days to meet with families from all over.

Anthony says they help Gold Star Families in many different ways and it's tailored to their personal situation and needs. This is why Anthony meets in person with the families, to get a real feel of the history and situation. It can be helping a child with college fees or stocking cabinets with groceries. The foundation is just there to help in any way it can.
Anthony says the privacy of the families is of the utmost importance and the foundation does not reach out to them. The families must contact the foundation to get things started.

The mission of the Gold Star Ride Foundations is as follows:
"The Gold Star Ride Foundation will actively support, comfort, and provide education benefits to Gold Star Families throughout the United States and will provide these things directly with personal visits via motorcycle; and we will support those other organizations that work to assist in these same activities."
New Free Video Mentioned:
Sponsor-Ciro 3D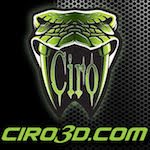 Innovative products for Harley-Davidson & Goldwing
Affordable chrome, lighting, and comfort products
Ciro 3D has a passion for design and innovation
Sponsor-RickRak

The Ultimate Motorcycle Luggage Rack Solution
Forget those messy straps and bungee cords
Go strapless with a RickRak quick attach luggage system & quality bag
New Patrons:
Joni Yeatts of Charles City, VA

Bob Smith of Mount Vernon, WA

Eddie Rabon of GENEVA, IN

Patrick Feeney of Overland Park, KS

Dan Vanderpool of Madera, CA

Steve Willcox of Boulder, CO

Brandon Jones of Burnsville, Minnesota

Jason Glover of Nashville, NC

Brett Wiersma of Auburn, AL

Doug Erlendson of Santa Rosa, CA

Chad Buchler of Ogden, UT

Carl Schattke of San Jose, CA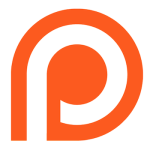 Alan Thompson

William Cone of Spartanburg, South Carolina

Robert Taylor of Portage, IN
Join the Free Email Club!
If you appreciate this free information make sure to join the thousands of law abiding bikers that have already joined the free Email Club! You will be notified of new useful motorcycle content and techniques as we put them out. Join the Community now!