Podcast: Play in new window | Download | Embed
Subscribe: Apple Podcasts | RSS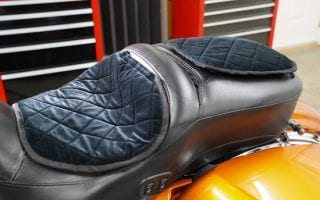 I had the pleasure of talking with Peter Hemmerich, owner of Butt Buffer, which is a company that produces high-quality medical-grade motorcycle seat cushions for riders.
Peter first reached out to Law Abiding Biker™ Media in the spring of 2020 and we learned of these unique motorcycle seat cushions. I had Peter send over several models and sizes, so we could check them out. This was great timing as we were headed out to Sturgis 2020, the 80th Anniversary, in a few months.

We put the Butt Buffer motorcycle seat cushions to the ultimate test, riding 9 days and 3300 miles to Sturgis and back home. They were tested by riders in our group on both touring and non-touring motorcycles. The riders that tested the seat cushions loved them and stated they really made a difference in comfort when laying down the miles during those long days in the saddle.
I took it a step further and put a Butt Buffer motorcycle seat cushion on my Kawasaki KLR 650 during off-road adventure riding on multiple occasions and it worked great. The cushions strap down to the seat and have a non-slip surface underneath, which really helped it stay in place when riding more aggressively and when shifting around off-road.
After our real-world testing, we knew we had to bring them right to the Official Law Abiding Biker Store and we've been selling the heck out of them ever since.
You may think that you have the best seat on your motorcycle but I can tell you from experience that your butt will still get sore and achy if you're riding long distances and for multiple days. Additionally, many of us suffer from varying degrees of lower back pain, which can get worse during these long motorcycle road trips. Our findings were that the Butt Buffer definitely helps with both these issues.
The Butt Buffer motorcycle seat cushion is unlike those other air and gel seat pads. It won't leak if punctured and won't freeze as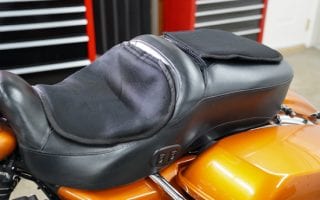 gel pads will. It fits all motorcycle seats, installs in seconds, and you can easily clean the cover after removing the pad through a velcro closure. Further, the Butt Buffer is water and oil resistant and the materials used are hypo-allergenic.
There are a couple of Butt Buffer motorcycle seat cushions to choose from: (**links to the Law Abiding Biker Store below. Support us if you appreciate all the free content we put out to help the biker community!)
Pebble Polymer Butt Buffer

Offers all of the benefits of the Classic, however, it also comes with a premium air-flow cover to offer enhanced air circulation to your seat cushion.
The Butt Buffer motorcycle seat cushion comes in three sizes. Small, medium, and large. Simply measure your seat and then head over to the Law Abiding Biker Store where we have the measurements, making it easy for you to choose the correct size. If you need a passenger cushion, most riders choose the small version but measure your passenger seat area for proper fitment.
Installation of the Butt Buffer is a breeze and there are several options. Please see the video on this page for installation details.
New Free Video Mentioned:
Sponsor-Ciro 3D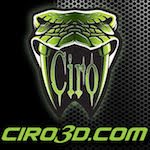 Innovative products for Harley-Davidson & Goldwing
Affordable chrome, lighting, and comfort products
Ciro 3D has a passion for design and innovation
Sponsor-RickRak

The Ultimate Motorcycle Luggage Rack Solution
Forget those messy straps and bungee cords
Go strapless with a RickRak quick attach luggage system & quality bag
Sponsor-Butt Buffer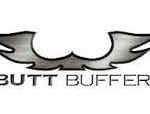 Want to ride longer?
Tired of a sore and achy ass?
Then fix it with a high-quality Butt Buffer seat cushion?
New Patrons:
Mike Harper

Daniel Maiers of Spokane, WA

Benjamin Lerdahl of Salt Lake City, Utah

Nathaniel O'Connell of Erie, Pennsylvania

Susan Rogers of Lawton, Oklahoma

Zackery Sawyer of LaGrange, Georgia

Mark Tennant of Attleboro, MASSACHUSETTS

Josh Wright of Milton, FL

Nelson Nunez of Texarkana, TX

Darren Neuschwander of Daphne, AL

Ryan Johnson of Hillsboro, OR

David Gantenbein of Carson City, Nevada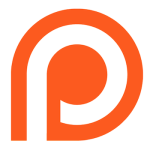 Join the Free Email Club!
If you appreciate this free information make sure to join the thousands of law abiding bikers that have already joined the free Email Club! You will be notified of new useful motorcycle content and techniques as we put them out. Join the Community now!