Podcast: Play in new window | Download | Embed
Subscribe: Apple Podcasts | RSS
Harley-Davidson recently flew me to Sturgis to test ride and review the Pan America, their first adventure motorcycle. It was a very quick 4-day trip, 2 of those days being travel days. Understand, Harley-Davidson paid for the flights, meals, and lodging. However, no contract was mentioned or signed and I was never told what I could or could not say, so I will give you an unbiased real-world biker review as always. It's worth noting that I regularly ride street and adventure, so I was excited to test this new motorcycle.

I took Lurch along as a production hand as we filmed the entire process and did a full review video on our YouTube Channel. You'll have to listen to this podcast episode and watch our official Harley Pan America review video to get all the details. Lurch and I give you an inside look at the intricate details of this trip and how it came all together. It's a true behind-the-scenes look. If you've ever wondered what it's like to be flown to Sturgis by Harley-Davidson and review a motorcycle then definitely listen to this podcast episode.
If you've ever ridden past those gravel and dirt roads and wondered where they went then you should consider the Pan America. Whether you are an experienced adventure motorcycle rider or new to riding off-road, I think this would be a great option. A newer off-road adventure rider could use the standard ride modes, instilling confidence & providing a level of safety while learning. Certainly, if a new rider wanted to progress from there they could enter more aggressive ride modes.
I truly believe Harley-Davidson has changed Sturgis forever. Prior to the Harley Pan America, the Sturgis Rally was mostly comprised of street Harley riders that were glued to riding mostly paved roads. However, there is a massive amount of gravel and dirt roads throughout the Black Hills in South Dakota that are begging to be explored by riders. I think as we move forward you'll see more Harley Pan America adventure riders at Sturgis and that will bring both worlds closer together. And, I think that's a good thing. At the end of the day, we all ride for the same reasons, both on and off-road…….to free our souls, become one with our machines, and just breathe!
New Free Video Mentioned:
Sponsor-Ciro 3D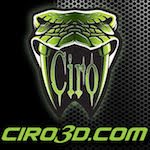 Innovative products for Harley-Davidson & Goldwing
Affordable chrome, lighting, and comfort products
Ciro 3D has a passion for design and innovation
Sponsor-RickRak

The Ultimate Motorcycle Luggage Rack Solution
Forget those messy straps and bungee cords
Go strapless with a RickRak quick attach luggage system & quality bag
New Patrons:
Patrick DiBenedetto of Windson, Colorado

Scott Kertes of Westbury, NY

Dave Placek of Westminster, CO

Bobby Paul of Louisville , KY

Jackson Chartier of Libertyville, IL

Charles Clark of Wesson , MS

Kevin McDaniel of Leesburg , FL

Jon Trapani of Cobb, California

John Labusky of Snohomish, WA

Tony Lort of Abbotsford, British Columbia, Canada

Gib Morrissey

Tom Golec of Poland, Ohio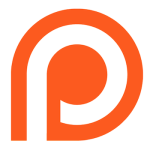 Cory Kaiser of Jacksonville, FL

Simeon Cumberbatch of Hackensack, New Jersey

Clinton Havens
Join the Free Email Club!
If you appreciate this free information make sure to join the thousands of law abiding bikers that have already joined the free Email Club! You will be notified of new useful motorcycle content and techniques as we put them out. Join the Community now!