Podcast: Play in new window | Download | Embed
Subscribe: Apple Podcasts | RSS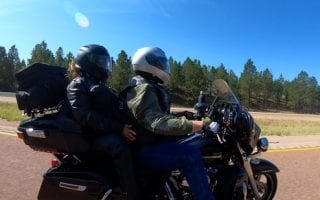 About a year ago, Big Daddy Kane switched from a two-wheel Harley Ultra Limited to a Harley Tri-Glide trike. He was hoping that the trike would better serve his needs due to a few underlying medical issues. Well, there's only one way to find out, and that's to get a trike and ride the heck out of it. In episode 210 of the podcast, we had a great time discussing trikes and had another Haley Tri-glide rider present, Big Daddy Kane's dad. Take a listen!
Big Daddy rode the heck out of his Harley trike over the past year. Most recently, he rode it 3200 miles during a 9-day trip to Sturgis 2020, the 80th Anniversary. He was also riding with his passenger during the trip and riding in our larger group of about 12 motorcycles.

Big Daddy started experiencing some issues as a trike obviously handles differently than a two-wheel motorcycle. There is a lot more pressure on your arms and wrists as you are not leaning but turning the bars through corners. You use your arms a lot more and he was experiencing arm fatigue and wrist pain due to a medical issue.
He also found it difficult at times to keep up with the group, both while passing cars and during corners. Both are expected on a trike as you can't take corners as quickly and the heavier trike will not get up and go as fast while passing as a two-wheel Harley will.

There are many other things you should know if you're considering a Harley trike. With that said, Big Daddy switched because of some particular issues he was having, which others may not have. The trike is certainly perfect for many riders out there. Big Daddy is just sharing his personal experiences and journey while trying a trike during this episode, so take a listen.
Ultimately, Big Daddy traded in his Harley trike during Sturgis at Black Hills Harley-Davidson and left with a 2020 Harley Ultra Limited and he's loving it! That, along with many other things will be seen in my Sturgis 2020 documentary film when it's released!
NEW FREE VIDEO RELEASED:
Sponsor-Ciro 3D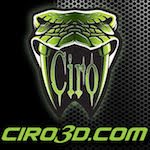 Innovative products for Harley-Davidson & Goldwing
Affordable chrome, lighting, and comfort products
Ciro 3D has a passion for design and innovation
Sponsor-RickRak

The Ultimate Motorcycle Luggage Rack Solution
Forget those messy straps and bungee cords
Go strapless with a RickRak quick attach luggage system & quality bag
Sponsor-Butt Buffer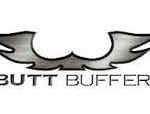 Want to ride longer?
Tired of a sore and achy ass?
Then fix it with a high-quality Butt Buffer seat cushion?
New Patrons:
Brett Walls of Rock Falls, IL

Don Christolear of MORRO BAY, CA

Bob Moynihan of Manchester, NH

Dale Agler of Harrod, Ohio

Mike Holman of ???

Michael Loveless of US Military

Karen Fujita of Seattle, WA

James Davis of Kirkwood, California

Brian Anderson of Canastota, New York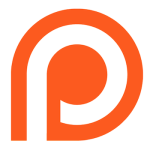 Stephen Cooper of Bushy Park, Tasmania, Australia

Bernard Smuk

Ted Theodore of Beaconsfield, Quebec, Canada
Join the Free Email Club!
If you appreciate this free information make sure to join the thousands of law abiding bikers that have already joined the free Email Club! You will be notified of new useful motorcycle content and techniques as we put them out. Join the Community now!