Podcast: Play in new window | Download | Embed
Subscribe: Apple Podcasts | RSS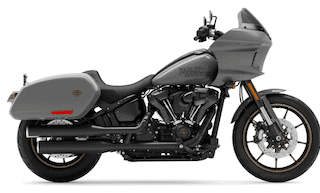 Part 2 of 2: On January 26, 2022, Harley released a video launch of the new 2022 model line-up. And I'm super glad this is becoming the norm for the company as they used to only do new model release events for dealership personnel. And that never made any sense to me.
In the 2022 model release video CEO Jochen Zeitz says, "In these unprecedented times, we were inspired by you, our passionate community. It is your passion that fuels Harley-Davidson and pushes us to continue leading our industry through innovation and evolution but staying true to who we are and what we stand for." It seems Harley is listening to its customers and that's good news for riders.
In this episode, we go over all the 2022 models, not just the new releases. We do comparisons between models, so you can decide what bike may be best for you. The Harley model categories are sport, cruiser, adventure touring, Grand American Touring, and Trike. Additionally, on the Harley website, you can view and purchase pre-owned, certified pre-owned motorcycles, and you can also sell/trade your Harley.
Of course, some of the big news is the new Street Glide and Road Glide ST models. These bikes are coming with the Milwaukee-Eight 117″ power train with a heavy breather and specially tuned to the exhaust system. These ST models are designed for weight, power, and performance. They got rid of the two-up seat, made it faster, more nimble, gave it a better lean angle, and raised the height. And of course, there is an entire collection of add-on parts for the ST models called the "Performance Bagger Trim Kit".
The other big announcement was the release of the Low Rider ST, but they also kept the regular Low Rider S in the line-up. The Low Rider S and ST have been bumped up to the Milwaukee-Eight 117 powertrain now, which puts out 125 ft-lbs. of torque. And they also changed the suspension and raised these bikes a little to give them more of a lean angle. The Low Rider S has a small fairing while the ST has a larger frame-mounted fairing and it's loosely modeled off the iconic 80's FXRT. The ST has removable hard saddlebags and is a lightweight powerful touring bagger in my opinion.
Also, starting April 1st Harley will be kicking off "
The Road to Harley Davidson Homecoming Challenge
". The challenge runs from April 1st to the end of September 2022. They will be selecting 120 riders from the challenge for an all-expense paid trip to celebrate with Harley personnel for the 120th anniversary at the Harley-Davidson homecoming event in Milwaukee in the summer of 2023. I did some quick research and it appears if you enter your email to enter the challenge they'll send you an email when The Road to Harley-Davidson Homecoming™ Challenge goes live! It appears the competition will be based on miles you log while riding.
This is just a glimpse into what we talk about in this podcast episode, so make sure to listen in.
New Free Video Mentioned:
Sponsor-Ciro 3D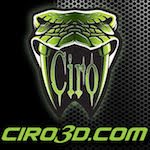 Innovative products for Harley-Davidson & Goldwing
Affordable chrome, lighting, and comfort products
Ciro 3D has a passion for design and innovation
Sponsor-RickRak

The Ultimate Motorcycle Luggage Rack Solution
Forget those messy straps and bungee cords
Go strapless with a RickRak quick attach luggage system & quality bag
New Patrons:
Marti Plotner of Lake Oswego, Oregon

Jeremy Strong of FAIRBORN, OH

Stephanie Reed Kansas City, MO

Chris Feliciano of Zephyrhills, FL

Vern Head of Ozark , AL

Richard Smith of Las Vegas, NV

Mark Mealey of Fort McMurray, Aberta, Canada

Kim Cowan of Brooksville, Florida

Jon Webb of Las Cruces , NM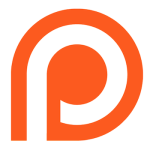 Jan Motsinger of Canton, Illinois

Gary Scott of Boone, North Carolina

John Butterworth of Greater Manchester, United Kingdom
Join the Free Email Club!
If you appreciate this free information make sure to join the thousands of law abiding bikers that have already joined the free Email Club! You will be notified of new useful motorcycle content and techniques as we put them out. Join the Community now!