Podcast: Play in new window | Download | Embed
Subscribe: Apple Podcasts | RSS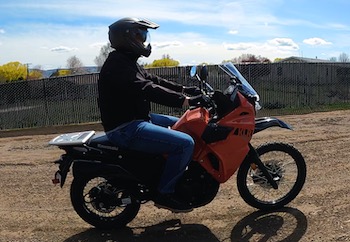 In this episode, I'm joined by Lurch and Oscar. We discuss Lurch's recent purchase of a 2022 Kawasaki KLR 650 and more. He explains his reasoning for buying the KLR instead of one of the other adventure motorcycles on the market. We break down the different models of the 2022 Kawasaki KLR and why he chose a base model. Lurch talks about his buying experience.

Adventure riding season is just getting started here in the greater Yakima, WA area. Late snowfall in April pushed the season back a bit. We look forward to getting out and adventure riding. Of course, we'll film it!

We talk about the accessories and parts we are going to put on Lurch's bike and items you may want to install on your adventure motorcycle. Oscar went from a 15 tooth front socket to a 14 tooth socket for more power when lower gears. Lurch may end up doing the same. Ryan, who is smaller than both Lurch and Oscar stuck with the 15 tooth front gear.
If you appreciate all the free content we put out, please consider supporting us by using our affiliate links below. No additional cost to you and if you do click through and make a purchase we do get a small commission. Thanks in advance.
Get the accessory mount we talk about for the Biker Gripper HERE.
You can get the Biker Gripper HERE.
Ryan has a 2018 Kawaski KLR 650 and Oscar has a 2017 KLR 650. We compare the new 2022 Kawasaki KLR 650 to the older models. The most notable change is the new bike is fuel injected. At the time of the podcast recording, DynoJet is making a Power Commander V for the 2022 Kawasaki KLR 650. Oscar made a good argument for Lurch to add the Power Commander V.
NEW FREE VIDEO RELEASED:
Sponsor-Ciro 3D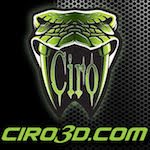 Innovative products for Harley-Davidson & Goldwing
Affordable chrome, lighting, and comfort products
Ciro 3D has a passion for design and innovation
Sponsor-RickRak

The Ultimate Motorcycle Luggage Rack Solution
Forget those messy straps and bungee cords
Go strapless with a RickRak quick attach luggage system & quality bag
Sponsor-Butt Buffer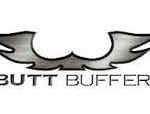 Want to ride longer?
Tired of a sore and achy ass?
Then fix it with a high-quality Butt Buffer seat cushion?
New Patrons:
Mike Hoy of Chesnee, South Carolina
Gregory Runkel of Kingman, Arizona
Randy Schwan
Tony Hewett of Massey, Auckland, New Zealand
Mark Harrison of Maryville, Tennessee

Tim Haskell of Cape Coral, Florida

Pam McCoy of Marysville, Washington
Harley Davidson
Douglas Yovaish of Altamonte Springs, Florida
Vernon DuMolt of Poway, California
Shane Cruzan of Ashland, Missouri
Mike S.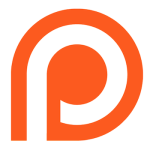 Edward Begiebing of Jacksonville, Vermont
Douglas Emerson
Peter Hando
Join the Free Email Club!
If you appreciate this free information make sure to join the thousands of law abiding bikers that have already joined the free Email Club! You will be notified of new useful motorcycle content and techniques as we put them out. Join the Community now!