Podcast: Play in new window | Download | Embed
Subscribe: Apple Podcasts | RSS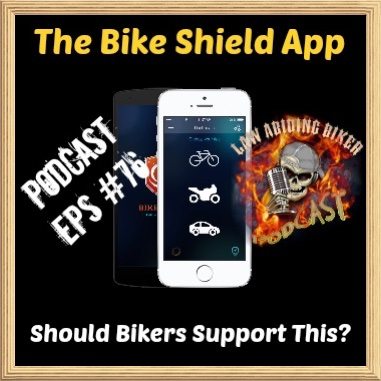 PODCAST-So we caught wind of a company working on a smartphone app to help protect bikers/motorcyclists from common collisions & to make other motorists aware of motorcycles around them. The app is called The Bike Shield App and it is available for free on both IOS and Android devices.  We break it down for you in this podcast episode and what our initial thoughts are. Is the app beneficial for bikers? Do we see the app taking off? What can be done to help push the app along and into the hands of more bikers and motorists? These are just a few of the questions we answer, so listen in now.
The Bike Shield App has an official website with information at www.thebikeshieldapp.com and there are also several YouTube videos describing the app. TDG Company CEO Pere Margalef dreamt up the app, but it fell short of it's Indiegogo crowd funding goal of $25,000 and ended on March 30, 2015 raising only $9,179. It appears the company is still moving forward with development.
The way the app works is that a driver of a car and a rider on a motorcycle both have to have the app installed and running. The driver of a car is then alerted when within a certain distance of  a motorcycle or bicycle, warning them to be on the lookout. Remember, drivers of cars have blind spots and may not see a motorcycle, so the alert would be very helpful.
We are uncertain how close a motorcycle rider with the app running actually has to be to the driver of a car before the alert will happen. This will certainly need to be a consideration in development, because in larger cities it might sound all the time, confusing motorists or making them even avoid using the app.
In our testing we found that because location services are active when running the app it is a huge drain on the battery and in fact the phone gets very hot while working. This app drains my iPhone 6 plus' battery quicker than any other app I have. You would definitely need to have your phone plugged in to run this app for any length of time at this point, which could be a problem for many bikers.
We did test the app sitting near each other during the podcast in the studio, one of us being a car and one being a motorcycle and we did get alerts. The phone vibrates and has an audible motorcycle sound and bell sound for a bicyclist.
We drove around multiple days in different areas in a car during busy traffic times and not once did we receive an actual alert even when we saw motorcycles. That is to be expected, as getting the word out and actually having other drives and motorcyclists have the app installed and running will be a huge hurdle for the company in our opinion, but we encourage them for certain.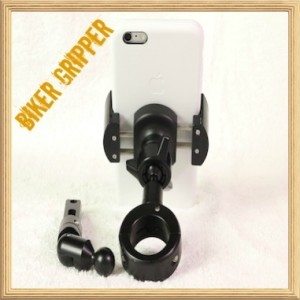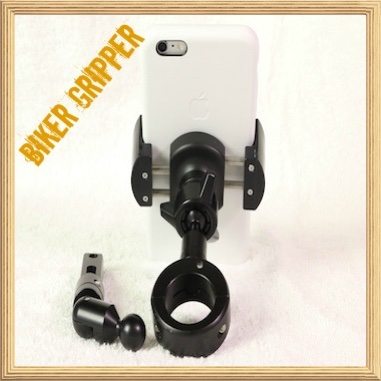 Our Custom Biker Gripper Cell Phone & GPS Mounts
Need a motorcycle cell phone or GPS mounting solution Bikaholics?

That's right, Law Abiding Biker Media put our logo on these mounts & we personally use them on our motorcycles!

The sexiest, lightest, and strongest mounts available period.
Good prices and fast shipping from our store?
Check out our COMPLETE REVIEW
It sounds like the company is working with City Government in San Francisco to partner with city bike share programs, to be built into the bike share app and running on city buses.
We also feel the company will need to try to get car manufacturers on board to have the app possibly built into the integrated GPS and entertainment type systems. Many 2014 and newer Harley Davidson motorcycles come with the built-in Boom!™ Box infotainment system and we feel the app would be a great addition for sure. Harman Kardon makes the Boom Box system for Harley Davidson. Don't forget to check out our #1 rated Boom!™ Box Infotainment System Tutorial Videos!
All good things take time and we certainly support the continued development of this platform. It could definitely be great for bikers if wide acceptance and use happens. We know it is the early stages and we will follow along. Having observed many injury and fatality motorcycle collisions I fully support the Bike Shield App.
You can go to The Bike Shield App website to see how you can support them & follow their progress if interested.
New Patrons:
Christopher of Port St. Lucie, FL

Matthew Gada of Chicago, IL

Ray  Maurer of Fishers, IN

Russell Bowser of Cranberry twp, PA