Podcast: Play in new window | Download | Embed
Subscribe: Apple Podcasts | RSS
PODCAST-Are you confused or want the real scoop on the Harley-Davidson Engine Idle Temperature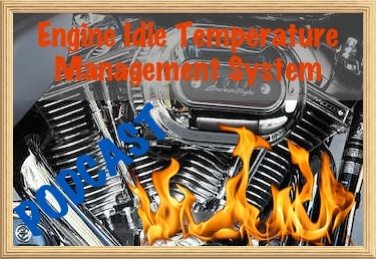 Management System (EITMS). Want to know if your Harley is equipped with it? There is confusing and less than useful information out there, so we broke it down for you in this podcast episode. We wanted to break it down in a format that makes sense to law abiding bikers out there. We wrote a full article and did a complete Free tutorial video on the Harley EITMS for you, so check it out.
Basics:
EITMS can be used by any rider, but is specifically for those riders who frequently find themselves in riding conditions where the vehicle is subjected to prolonged idle conditions or traffic congestion, the motorcycle is equipped with an Engine Idle Temperature Management System (EITMS) to provide limited cooling of the rear cylinder.
Explanation of EITMS in biker terms:
When engine temperature reaches a predetermined point at idle, the EITMS will turn off the rear cylinder fuel injector. Idle speed will be maintained, however the rear cylinder will become an "air pump" which will work to cool the engine. The cylinder will suck in air to cool the engine.