Podcast: Play in new window | Download | Embed
Subscribe: Apple Podcasts | RSS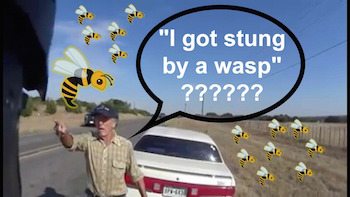 Podcast-In this episode we dive in deep to a recent incident in Hood County, Texas where William Crum, 68, swerved his car left and over the center line where a biker was trying to pass him.   Biker Eric Sanders, 37, was attempting to pass Crum on his Kawasaki motorcycle and had his girlfriend Debra Thompson, 38, as a passenger. They passed one car fine, but when they tried to pass Crum he swerved left and cut them off. Sanders struck the left rear of Crum's car and went down hard. Both were injured, but passenger Thompson was very seriously injured and she ended up in the ICU.  I did an article and posted a video of this incident immediately when it first happened.
Our Custom Biker Gripper Cell Phone & GPS Mounts
Need a motorcycle cell phone or GPS mountingsolutionBikaholics?

That's right, Law Abiding Biker Media put our logo on these mounts & we personally use them on our motorcycles!

The sexiest, lightest, and strongest mounts available period.
Good prices and fast shipping from our store?
Check out our COMPLETE REVIEW
This was all captured on video, as a trailing rider had an action cam on his helmet and recording. Crum shows no remorse when he is confronted by the biker with the action cam still recording. Crum says multiple times, "I don't care" and later claims he got stung by a wasp or bee. But, not before his initial statements of anger about the biker passing on a double yellow line. True, Sanders was passing in a no passing zone, but that certainly doesn't justify any of Crum's actions.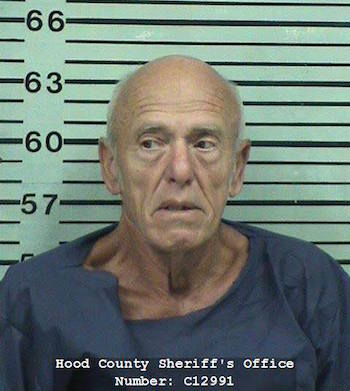 Crum has since been charged with two counts of aggravated assault with a deadly weapon. He was booked into jail and his bail was set at $75,000. Crum has a prior criminal history.
We get into some serious debate in this podcast episode and go over the facts of the case as we see it. Do you believe Crum was stung by a wasp? If so, do you think this would actually cause him to violently swerve? Does Crum have a defense? Was this just simple road rage? Does Crum's criminal history play a role? Does it matter that Sanders was passing on a double yellow? Will the Prosecutor get a conviction on Crum? How will a jury see things? How valuable is the video? We talk about these questions and more.
We break the video down frame by frame and reveal some very interesting points.  You really must listen in to get the real scoop and all the details.
Both Sanders and Thompson were wearing motorcycle helmets. A GoFundMe Page has been set up for them.
Car Driver Swerves/Veers Over Center Line to Purposely Hit Biker/Motorcyclist & Passenger While Passing from Scrappy on Vimeo.
Other Links:
New Patrons:
Wayne Gale of Vancouver, WA
Mick Shere of Exeter, Devon – Great Britton
Steven Stratton of Stockton, CA

Steve Morrow Bedford, MA
Ken Robinette of Broken Arrow, OK
Jack Dunn of Great Bend, KS
Join the Free Email Club!
If you appreciate this free information make sure to join the thousands of law abiding bikers that have already joined the free Email Club! You will be notified of new useful motorcycle content and techniques as we put them out. Join the Community now!