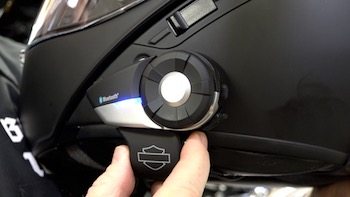 I show you how to update the software in your Harley Boom Audio Sena 20S EVO Wireless Bluetooth Headset. Make sure you keep the software up to date as they are fixing issues and often add features. First, you'll need to install the Harley Sena Device Manager on your Mac or PC. Once that's installed I show you a website page and the easiest way to find current software updates for the Boom Audio 20S headset. You can check this page anytime to see if your Boom Audio 20S headset is in need of a software update.
To get the most out of the Harley Sena 20s EVO headset and to integrate it with your Harley Boom Box Infotainment System, you'll need to purchase and install the Wireless Headset Interface Module (WHIM) from Harley. This device fixes the inability of the stock Harley Boom Box to "directly" pair with a motorcycle Bluetooth headset. This quickly becomes an expensive fix to a problem Harley and Harman Kardon, the maker of the Boom Box, created in the first place.
Get in the know and stop stressing. We teach you what you need to know.
Once you've purchased and installed the WHIM & had a dealership flash your Boom Box, the Harley Boom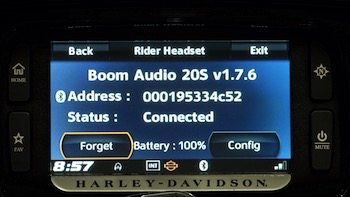 Audio Sena 20s EVO headset does provide full integration with the Boom Box Infotainment System. That means voice commands, music, turn by turn GPS, intercom, phone calls, CB radio etc. You can also pair with up to 8 other riders with the Harley Boom Audio Sena 20s EVO headset.
Note: With the WHIM, the only way to get "stereo" sound is to fork out the money and buy a Harley Boom Audio Sena 20s EVO headset. Other headsets may pair, such as the non-Harley branded Sena 20s, but you'll only get "mono" sound and it sucks, trust me.
Other (cheaper) recommendation for full Harley Boom Box Bluetooth wireless integration: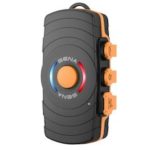 The Sena Freewire was out long before the WHIM and solved the pairing problem just fine. It's what many around Law Abiding Biker Media currently use. The nice thing about the Sena Freewire is that you get full Boom Box integration just like the WHIM, but you'll get "stereo sound" with most current and popular motorcycle Bluetooth wireless headset models! That is huge, since most of us already have expensive motorcycle Bluetooth headsets that we can use and don't want to be forced to buy a Harley stamped headset.
If you have a passenger that you want to communicate with wirelessly through the Boom Box intercom system, you'll need to buy one Sena Freewire for the rider and one for the passenger. With the single WHIM installed, you can run both rider and passenger headsets. That's really the biggest difference between the two.
So, you'll have to price things out and see what option will work best for you depending on your particular needs.
Videos of Interest:
If you appreciate all the free content we put out, you can support us in the following ways:
Join the Free Email Club!
If you appreciate this free information make sure to join the thousands of law abiding bikers that have already joined the free Email Club! You will be notified of new useful motorcycle content and techniques as we put them out. Join the Community now!