By Bikers For Bikers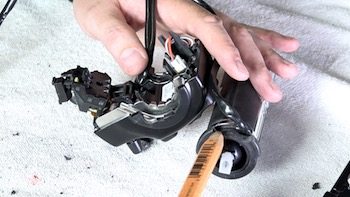 Video-We appreciate all the support we've received for our #1 ranked best-selling Harley-Davidson Brand Heated Grips Install Tutorial Video! It's helping bikers around the world install Harley brand heated grips on their bike right in their very own shop or garage! There's absolutely no need to pay and expensive dealership to install heated grips on your Harley. Our video is very universal and covers install procedures for Harleys dating back many years to present models. Forget those confusing instructions that come with your heated grips already and just get our video!
Save yourself the stress and headache of trying to make sense of those instructions that come with the Harley Brand Heated Grips. 
We don't always recommend Harley name brand products, but in the case of heated grips, we absolutely do. Beware, there are a ton of junk aftermarket heated grip kits out there and we have found that Harley brand heated grips are absolutely the best when it comes to functionality and keeping your hands warm with plenty of adjustment.
One drawback to Harley brand heated grips is that almost all the kits are made so that the left side grip has to be externally wired and run down the handlebars. I personally don't mind this too much, as I have a Street Glide Special with a fairing and other things run there anyways. However, if you are particular or have a Harley without a fairing, you may want to internally wire those left side heated grip wires.
Lurch here at Law Abiding Biker™ Media came up with a way to customize the procedures upon install, allowing for the internal wiring of the left side heated grip wire! And we're sharing it all with you in the completely free video!
What we show you in this video is truly a "custom" procedure and found nowhere in the Harley brand heated grip instructions nor done at any dealership. Lurch has done this procedure on many bikes to include his own Road Glide Special. This is a custom job, so as always it's at your own risk. Don't let that scare you away, as we make it simple to do and easy for you to understand.
If you appreciate this free video and information then please purchase any products using our below affiliate link.
(no additional cost to you, but it helps support us).
Click on Picture to see the exact item we used!