A Video by Bikers for Bikers!
Video-If you own and ride a Honda VTX motorcycle then you have probably wondered what it would take to have a stereo and speakers installed. There is nothing better for long cross-country riding than having a fairing and stereo system. Stereos & fairings are great for daily riding too! Before you install a stereo and speakers you will need to install an aftermarket batwing style fairing first. Of course we have a free video on that.
Once you have your aftermarket fairing installed you are ready to check this video out. In this free video we show you everything you need to know so you can install a stereo head unit, speakers, and complete all associated wiring! You will be up and running in no time and cruising down the road while rocking it to your favorite tunes!
Save your money and do both of these projects by yourself right on the kickstand in your very own shop or garage. Only basic tools are needed and there is no need to pay a dealership to do this.
Of course once you have your stereo installed you will need to mount your smartphone to your handlebars to have access to it and plug it in to play your tunes! The Biker Gripper Cell Phone Motorcycle Mount is your best solution!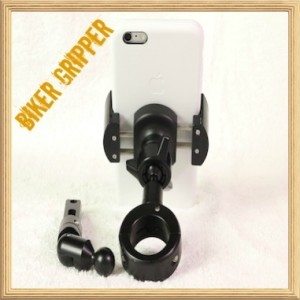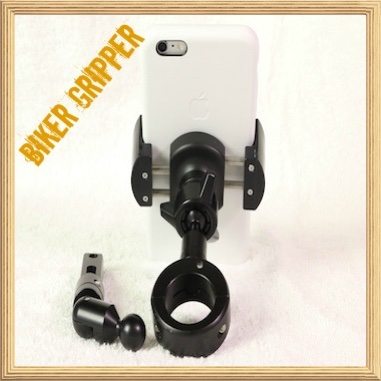 Our Custom Biker Gripper Cell Phone & GPS Mounts
Need a motorcycle cell phone or GPS mounting solution Bikaholics?

That's right, Law Abiding Biker Media put our logo on these mounts & we personally use them on our motorcycles!

The sexiest, lightest, and strongest mounts available period.
Good prices and fast shipping from our store?
Check out our COMPLETE REVIEW

If you appreciate free information & videos like this make sure to join the thousands of law abiding bikers that have already joined the free LawAbiding Biker Podcast & Media Email Club!! You will be notified of new useful motorcycle related content as we put them out. Join the Community now!