Indian Aftermarket Exhaust Sound Comparison: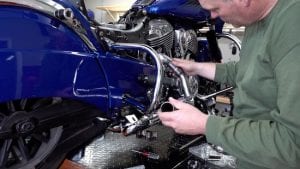 In this video, you'll hear a sound comparison between the Indian stage one slip-on mufflers and aftermarket Freedom Performance headers and slip-on mufflers. By installing an Indian aftermarket exhaust system, you'll reduce heat because you're getting rid of the cats. And, you'll get much better sound. We also installed a Dynojet Power Commander V EFI tuner to remap the electronic fuel injection as this will need to be done when changing exhaust or air intakes.
Get Freedom Performance True Dual Headers & Mufflers For Indian (Support us!)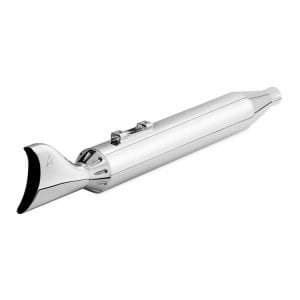 (Affiliate links-no additional cost to you, but if you click through and make a purchase, we get a small commission. It helps support us)
True dual head pipes with no crossover or a catalytic converter for a cooler running bike. Compatible with all Freedom Performance slip-on mufflers for Indian models and most other aftermarket slip-on mufflers. You can get them in chrome or black.
Features:
1 3/4″ headers and 220° full-coverage 2 1/2″ heat shields
O2 ports and plugs
Reduces heat
Mounting hardware included
Made in the USA