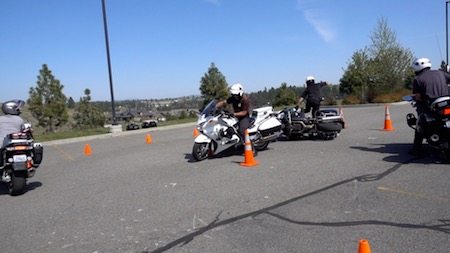 I have been instructing for several weeks at Basic Police Motorcycle School in Spokane, WA. This is part 3 of a series I'm doing. I am giving you an inside look at what it takes to become a Police Motorcycle Officer. I show you some of the training these officers have to go through. This is a very intense 2 week school and not every officer can make it. The students did their final qualification on the technical course and they had to pass to stay in the school. We took the students on many group rides, took them off road, practiced on steep hills, did some night riding, taught them how to shoot from their motorcycle, practiced traffic stops, and so much more!
Police Basic Motorcycle Instructor School Vlog Series:
SUPPORT US! JOIN THE BIKER REVOLUTION!
🛒SHOP IN THE LAW ABIDING BIKER STORE 🛒https://shop.lawabidingbiker.com
😎BECOME A MEMBER AND GET BENEFITS 😎https://www.patreon.com/scrappy
📹GET PREMIUM MOTORCYCLE TUTORIAL VIDEOS 📹https://www.lawabidingbiker.com/buyvideos
💰LEAVE A FLAT DONATION 💰https://www.lawabidingbiker.com/donate
🎙CHECK OUT THE WEEKLY PODCAST 🎙https://www.lawabidingbiker.com/app
Join the Free Email Club!
If you appreciate this free information make sure to join the thousands of law abiding bikers that have already joined the free Email Club! You will be notified of new useful motorcycle content and techniques as we put them out. Join the Community now!