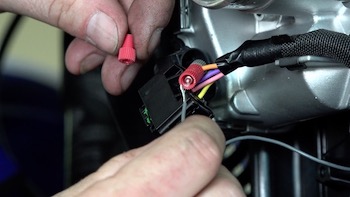 In this video, we show you how to splice or tap into a wire on your Harley-Davidson or Indian using a posi-tap wire connector. It is very similar if using a posi-twist or posi-lock connector. These connectors are very reliable and there are different sizes for different gauge wires. They are approved for harsh environments such as dust, dirt, shock, vibrations, moisture and more. Posi-Tap wire connectors work great on motorcycles for this reason.
Get Posi-Tap, Lock, Twist Connectors Here! (Support us!)
(Affiliate links-no additional cost to you, but if you click through and make a purchase, we get a small commission. It helps support us)
Join the Free Email Club!
If you appreciate this free information make sure to join the thousands of law abiding bikers that have already joined the free Email Club! You will be notified of new useful motorcycle content and techniques as we put them out. Join the Community now!