We are super excited that the new Law Abiding Biker Media Studio & Shop continues to be built and the wa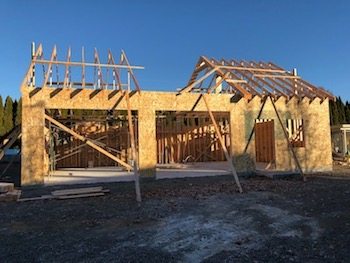 lls have been erected. We have been working hard for over 4 years now helping the law abiding biker community worldwide with the videos on our YouTube channel, our weekly podcast, and our website articles. With the awesome support of the community, we are trying to take things to the next level to better serve the biker community. We must expand to fulfill our future visions.
Thanks to everyone who has helped support this Campaign. Your support humbles me every day. We are still well behind our overall financial goal and are continuing to try and get closer to that goal. What does this mean? Well, no worries, it just means that we may get the shop/studio enclosed and then have to stall a bit and save more to get everything done inside that's necessary and envisioned. We will eventually get it all done! We haven't given up in the four years since starting this thing and we're not going to now!! God Bless each one of you that has taken action.
List of videos and info since we started this project:
Want to help us take Law Abiding Biker to the next level, so we can help more bikers worldwide?