Podcast: Play in new window | Download | Embed
Subscribe: Apple Podcasts | RSS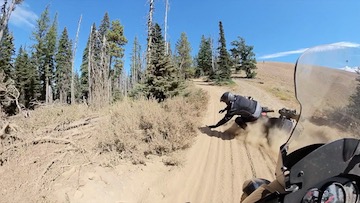 In this episode, we talk about Lurch's first adventure motorcycle rides. Dirt riding is new to Lurch. He's played in the dirt with 4-wheelers, ATVs, and 4×4 trucks, but not on a motorcycle. Those of your who follow us know that we have been diving deeper and deeper into the adventure bike world. Oscar and I have had adventure bikes for a few years. Big Daddy Kane has had one for a while as well.
After Lurch retired from his law enforcement career he decided to join us. We tell funny stories and talk about crashes. (See one of Lurch's crash videos below)

For Lurch's first trip, we took him over Durr Road from Selah, WA to Ellensburg, WA through the LT Murray Wildlife Area. The road is a mix of gravel, rock, and dirt. Oscar and I didn't recall it being technical in some areas, but I guess we forgot a few spots. The Backroad Discovery Route for Washington uses this route. They consider parts of it to be difficult and offer an easier route over Ellensburg Pass. Lurch gave us a bad time for saying it would be an easy gravel road for his first trip, but he survived.

The second trip for lurch was up to the Jump Off Joe lookout tower. It overlooks the Rimrock Lake and Yakima Valleys. Again, I figured this would be an easy ride for Lurch. Unfortunately, I was wrong. A communication tower was being erected near the lookout tower. This meant heavy trucks and equipment were using the road. They turned the road to axle-deep powder dirt in places. Lurch slogged through it fine on the way up. He almost made it out of the powder on the way down, but he crashed near the end of it (see video below). Lurch is a good sport and I appreciate him letting me tease him and use the footage.
We're carrying Happy Trails adventure bike products in our store. You can shop them HERE.
NEW FREE VIDEO RELEASED:
If you appreciate all the free content we put out, please consider supporting us by using our affiliate links below. No additional cost to you and if you do click through and make a purchase we do get a small commission. Thanks in advance.
GET A SCORPION EXO-AT950 HERE
Sponsor-Ciro 3D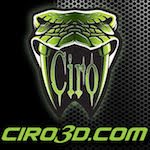 Innovative products for Harley-Davidson & Goldwing
Affordable chrome, lighting, and comfort products
Ciro 3D has a passion for design and innovation
Sponsor-RickRak

The Ultimate Motorcycle Luggage Rack Solution
Forget those messy straps and bungee cords
Go strapless with a RickRak quick attach luggage system & quality bag
Sponsor-Butt Buffer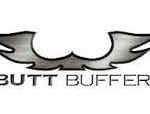 Want to ride longer?
Tired of a sore and achy ass?
Then fix it with a high-quality Butt Buffer seat cushion?
New Patrons:
Kelley Giblin of Eagan, Minnesota
Roy A Miller of Riverside, Illinois
Robert Kemp of Glen Rose, Texas
Loren White of Zionsville, Indiana
Donald Richter of Raymond, Washington
Mark Mcgrath of Camlough, Newry, United Kingdom
Scott Danielson of Saratoga Springs, Utah
Artemio Aganon of Colorado Springs, Colorado
Michael Nelson of Tucson, Arizona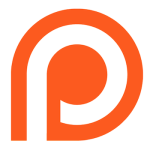 Monty Muehlebach
Garry Bird of Sturgeon County, Alberta, Canada
Edward Begiebing
Join the Free Email Club!
If you appreciate this free information make sure to join the thousands of law abiding bikers that have already joined the free Email Club! You will be notified of new useful motorcycle content and techniques as we put them out. Join the Community now!