Podcast: Play in new window | Download | Embed
Subscribe: Apple Podcasts | RSS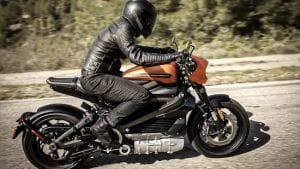 We tell you everything you need to know about the new Harley Livewire electric motorcycle in this podcast episode. The Livewire is Harley's first production electric motorcycle and it is available for pre-order now starting at $30,000. It will be available in August 2019 for those who ordered.
This was originally a Live Patron Member only live video broadcast with live chat and we had a great time! Become a member now and get exclusive access to these sort of events! Join the #BikerRevolution

The new Harley Livewire electric motorcycle has caused quite a stir within the Harley community. I posted a YouTube video when it was first announced and wow, you should read the comments. They range from complete understanding, to anger at the pricetag, to absolute rejection that Harley would even consider an electric motorcycle.
Whether you are personally interested in an electric motorcycle or not, Harley must look to the future and they clearly realize the electric motorcycle will be a slice of the overall market. This is only the first iteration of the Livewire and Harley's first attempt at the market.
This does not change anything for the traditional Harley owner, so don't be fearful. All the regular Harley models are still available and the internal combustion engine is not going away any time soon. You should likely be happy that Harley is looking to the future and figuring out how they are going to stay in existence. If they aren't progressive & tapping into all related markets then they will die and none of us will be riding Harley's anymore.

Don't buy a Livewire if you're not interested in electric motorcycles, but you should hope that Harley sells many of them to those interested customers, so they can profit and continue to produce great motorcycles for everyone.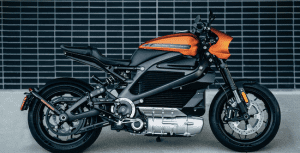 At $30k for a starting price & with the current electric vehicle limitations, it will be somewhat of a novelty bike in my opinion. Again, it's Harley's first stab at the market and they had to start somewhere.
We talk about so much more in the podcast episode, so take a listen!
New Free Video Mentioned:
Sponsor-Ciro 3D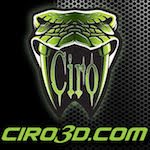 Innovative products for Harley-Davidson & Goldwing
Affordable chrome, lighting, and comfort products
Ciro 3D has a passion for design and innovation
Sponsor-RickRak

The Ultimate Motorcycle Luggage Rack Solution
Forget those messy straps and bungee cords
Go strapless with a RickRak quick attach luggage system & quality bag
New Patrons:
John Lee Kuhns of Lexington, SC

Phil Bungo of Brunswick, OH

Richard Swain Jr. of Williamsport, Maryland

Larry Walters of Walled Lake, Michigan

Lavar Miller of Eufaula , Oklahoma

Derek Hanesworth of Mooresville, Indianna


Roger Blinn of Hampton, New Hampshire

Elias Casanas of Lawrenceville, Georgia

Steven Stratton of Stockton, California