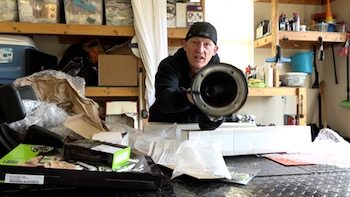 Video-Ciro 3D decided to sponsor Law Abiding Biker™ Media, Inc. You may have heard us talk about them on the weekly podcast. The crew at Ciro 3D shipped us several of their products for Harley-Davidson motorcycles. In this quick Vlog, I show you what they sent and do an unboxing! It's some pretty cool stuff and we can't wait to install it!
They sent us some Ciro 3D black Megaphone Mufflers and carbon fiber tips! We are going to install these on Rick "Big Daddy" Kane's 2001 Harley Road King. Stay tuned to our YouTube Channel for that video and we'll also be discussing it on the Law Abiding Biker Podcast.
They also sent us a set of Shock and Awe LED lighting and a set of Fork Mounted Illuminators. We will be installing all this on Matt "Lurch" Couchman's 2015 Road Glide Special, so stay tuned for that too.
Sponsor-Ciro 3D
Innovative products for Harley-Davidson
Affordable chrome, lighting, and comfort products
Ciro 3D has a passion for design and innovation
Join the Free Email Club!
If you appreciate this free information make sure to join the thousands of law abiding bikers that have already joined the free Email Club! You will be notified of new useful motorcycle content and techniques as we put them out. Join the Community now!