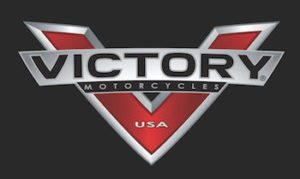 Polaris announced that it will no longer manufacture Victory Motorcycles, effective immediately. The company will help dealerships in liquidating the current stock and will provide parts for its models for 10 years along with service and warranty coverage.
This was an incredibly difficult decision for me, my team and the Polaris Board of Directors," said Polaris Industries Chairman and CEO Scott Wine. "Over the past 18 years, we have invested not only resources, but our hearts and souls, into forging the Victory Motorcycles brand, and we are exceptionally proud of what our team has accomplished.
Victory began in 1998 with sales peaking in 2012. Since then, they have declined over the years and in 2015, Victory represented only 3 percent of total Polaris sales. It is reported that Victory dealerships only sold about 20 motorcycles a year. Polaris has lost money in Victory 3 out of the past five years. Add in the recent recalls over the Slingshot and its side-by-side vehicles, and their decision to give up Victory is understandable.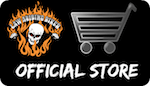 Check out the Official Law Abiding Biker Store!
Of course, Polaris is chasing Harley-Davidson and wants more of the market and they may be able to do that by consolidating and focusing on Indian Motorcycles. Only time will tell.
This decision will improve the profitability of Polaris and our global motorcycle business, and will materially improve our competitive stance in the industry," said Scott Wine. "Our focus is on profitable growth, and in an environment of finite resources, this move allows us to optimize and align our resources behind both our premium, high performing Indian Motorcycle brand and our innovative Slingshot brand, enhancing our focus on accelerating the success of those brands.
I personally think certain models of the Victory were pretty bad ass and I know they were built well. Big Daddy Kane here at Law Abiding Biker™ Media picked up a brand new Victory Magnum back in 2016 and loves it. If you are planning on buying a Victory then now is the time to do it. I'm sure dealerships will be lowering prices to get rid of the current stock.