Podcast: Play in new window | Download | Embed
Subscribe: Apple Podcasts | RSS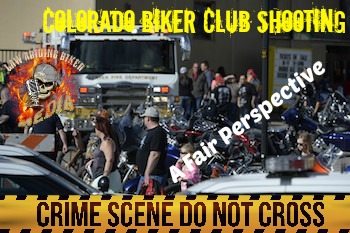 Podcast-In this episode we really break things down in reference to the fatal biker club shooting on January 30, 2016 at the Motorcycle Expo at the National Western Complex in Denver, Colorado. Information is that a member of the Iron Order, a proclaimed law abiding biker club, shot a member of the Mongols MC, a proclaimed 1%er outlaw motorcycle gang (OMG). The evidence & research we have done supports each club's proclamations at this point.
I have already written several articles on this incident with a fair and balanced perspective, unlike the rarely read articles the basement bloggers are releasing. The mainstream media can't report correctly either because they are obviously and likely unknowingly being fed bad information by special interest. Mainstream media will never have an insight into biker clubs and culture like we do.
Sponsor for this Episode: (Biker Supporters!)
Related articles we reference in this episode:
Listen in as we discuss every detail surrounding the incident and give perspective and insight. There is much to discuss, but unlike basement bloggers who pass judgement with no evidence, we will wait for the facts to present themselves. Staying fair, we take no sides and are patiently awaiting the results of the official investigation.
New Free Video:
New Patrons:
Hassan Al-Reshidid
Tim Horvath of Appleton WI
Sam Jones of Cuero, TX


Kevin Bain of Englewood, CO
Michael Baldonado of Deming, NM
Jonathan Ng of Milton GA