Podcast: Play in new window | Download | Embed
Subscribe: Apple Podcasts | RSS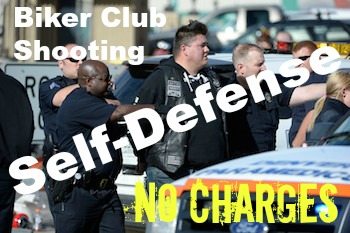 Podcast-In this podcast episode, we discuss that fact that Iron Order Motorcycle Club member Derrick "Kong" Duran has been cleared of any wrongdoing in the fatal shooting of Mongols MC member Victor "Nubs" Mendoza that occurred on January 30, 2016 at the Motorcycle Expo at the National Western Complex in Denver, Colorado.
You absolutely must listen in to the episode because we go over a ton of details. We give much insight into the incident and this recent press release from the District Attorney's Office stating there will be no charges filed whatsoever. There are many reasons for this turn of events that the pitiful basement bloggers won't tell you. Don't worry, Law Abiding Biker™ Podcast & Media is here to give it to you straight based on the evidence and known facts. We'll also point out many unique and interesting things you'll get from no other source!
Sponsor for this Episode: (Biker Supporters!)
Podcast & Articles of Interest: (Get in the know)
New Free Video Release!
New Patrons:
Matthew Ernst of Gulfport, MISSISSIPPI
Randy Patton of Herriman, UTAH
Daniel Tarsky
Claude Nease of Wausau, Wisconsin
David Pierce of Jacksonville, FL
John Lennon of Encinitas, CA


RECENT FINANCIAL SUPPORT WHEN OUR WEBSITE WENT DOWN
Keith VonBagen of East Setauket, NY
Jeff DuRocher of Independence, MO
Russell Newell of Silverton, OR
Tony Baker of Surrey, BC, Canada
Bobby Hamilton of NEW BRAUNFELS, TX
John Lane of Rockville, Maryland
Join the Free Email Club!
If you appreciate this free information make sure to join the thousands of law abiding bikers that have already joined the free Email Club! You will be notified of new useful motorcycle content and techniques as we put them out. Join the Community now!