Podcast: Play in new window | Download | Embed
Subscribe: Apple Podcasts | RSS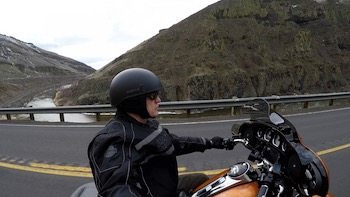 Podcast-In this episode, we talk all about the new Cavalry Bluetooth half helmet from Sena. We put these helmets to the ultimate test in a real life motorcycle riding environment. What does this helmet mean and does it work for the real world everyday biker out there? We answer this and many other questions you may be asking yourself in this podcast episode.
Note: If you appreciate our free videos, podcasts, and this information, please consider purchasing a Sena Cavalry Half Helmet directly through our store!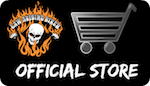 The Cavalry has a Sena 10R headset Bluetooth system built right in and integrated nicely. The speakers are built right into the helmet and sound great for a helmet style headset. There are ear flaps that help direct the speaker sound into your ears. You may also want to check out my complete tutorial video on how to use the Sena Cavalry Bluetooth headset system.
You can listen to your music wirelessly and make phone calls going down the freeway at 70+ mph. Yah-really, in a half helmet! You can also pair your Cavalry helmet with up to three other riders for group or single communications at a max distance of 1/2 mile was our findings.
See my review video & article on the Sena Cavalry Helmet:
The Cavalry helmet does pair with the Sena Freewire Bluetooth transmitter/receiver. When the two are paired, this allows you to have wireless integration with your Harley-Davidson Boom!™ Box Infotainment System. You can give voice commands directly to the Boom Box system and hear anything coming out of the Boom Box such as music and GPS voice directions wirelessly inside your Cavalry helmet.
See my Sena Freewire videos here:
The Calvary helmet is definitely geared more towards a touring rider with a fairing or windshield, which helps cut down wind noise, so you can hear the music, make phone calls, use rider-to-rider communications, and give voice commands. The capabilities of the Sena Cavalry helmet are greatly reduced if riding a motorcycle without a fairing due to the added wind noise. If just riding around town or slow country roads, you may be able to use the Cavalry helmet on a motorcycle without wind protection.
The Sena 10R headset that is built into the Cavalry charges fully in about three hours and has about 10 hours talk time. There is also an FM radio built in with station presets. Of course, you can pair your Cavalry with Sena's beautiful smartphone app to easily manage settings. Using Sena's desktop app for MAC or Windows, you can plug your helmet in and update the software, which should be done immediately.
Sponsor-Ciro 3D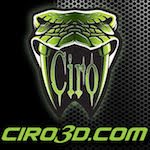 Join the Free Email Club!
If you appreciate this free information make sure to join the thousands of law abiding bikers that have already joined the free Email Club! You will be notified of new useful motorcycle content and techniques as we put them out. Join the Community now!