Podcast: Play in new window | Download | Embed
Subscribe: Apple Podcasts | RSS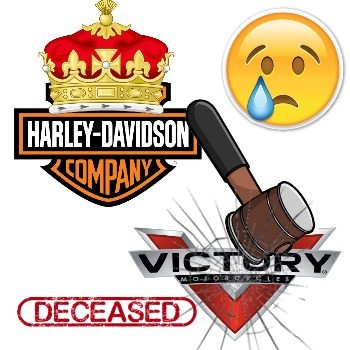 Podcast-Rick "Big Daddy" Kane and Brian White were in the studio with me after spending the day filming and installing Vance & Hines Power Dual headers on Brian's 2017 Harley-Davidson Milwaukee-Eight Road Glide Special.  These headers get rid of your catalytic converter (cat), opening up the flow, increasing power & sound, & greatly reducing heat on the rider. Cats create a large amount of heat.

We also installed Vance & Hines Titan 450 Over-Sized slip on mufflers for an awesome power boost, great sound, and good look. We finished by installing a Harley-Davidson stage-one air intake and mapped the electronic fuel injection (EFI) with a Vance & Hines Fuelpak 3 EFI tuner after making these modifications.  Make sure you are subscribed to our YouTube Channel, so you are notified when these install and review videos are released.

Brian was a Victory owner for many years and recently bought this denim black 2017 Harley-Davidson Milwaukee-Eight Road Glide Special. Rick and I question Brian as to his thought process for switching from Victory to Harley-Davidson. One big consideration, of course, is Polaris', owner of Victory, recent decision to cease all production of the Victory line. Brian brings some interesting points to the discussion. He discusses which bike he likes better and why. You really need to listen in to this discussion.
Note: Always check your local, state, and federal laws regarding motorcycle exhaust systems.

Putting these V&H Power Dual headers on increased the sound of Brian's bike, because of the cat now being gone. It also increased performance & cut out a ton of heat.  We really liked the overall sound with the installation of the V&H Titan 450 OS slip-on mufflers.
Remapping your motorcycle's Electronic Fuel Injection (EFI) is necessary when you change the flow of exhaust or air intake on your Harley, such as we did in these exhaust installs.  Make it easy and get a V&H Fuelpak 3 Electronic Fuel Injection Tuner from our store. We highly recommend this EFI tuner and we use it heavily here at Law Abiding Biker™ Media.
Podcast/Article of Interest: (EFI TUNERS)
Video of Interest (FUELPAK 3 EFI TUNER)
New Free Video Released!
Sponsor-Ciro 3D