Podcast: Play in new window | Download | Embed
Subscribe: Apple Podcasts | RSS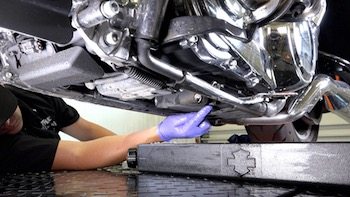 Podcast-Matt "Lurch" Couchman, Rick "Big Daddy" Kane, and Brian "Grunt" White spent the day in the Law Abiding Biker Grage. We were filming a complete service, oil change, and service on a Harley-Davidson with a Milwaukee-Eight engine!
In this episode, we give you a behind the scenes look. The Harley dealership that performed the 1K break in service on this 2017 Road Glide did not do several things properly we found. You must hear our findings, so you can be aware what to look for! We also tell you why it's not worth your money to buy these oil change and service packages from the dealership when purchasing a new Harley. Brian will tell you the truth and he tested it.
Note: Understand that the problems we found were that of one unnamed Harley dealership. We know many great Harley mechanics and dealerships. We have found similar problems like this from a few other dealerships. 

It doesn't matter if you have the 107 ci or 114 ci engine as the service is the same. It doesn't matter what model you have as what we teach you is the same. We are going to show you exactly what the Harley dealerships do and charge you $300 to $400 for every 5k miles. We are going to show you even more than they actually do.
The best part is you'll have the pure satisfaction of wrenching on your own Harley right in your very own shop or garage. You'll know things were done right. It's a great feeling!!

You'll save a ton of money by doing these simple services yourself.
I hope to have the official video edited and released in a month or so. Stay tuned and subscribe to this channel!!
Two Harley-Davidson Oil Change, Service, & Safety Inspection Videos to Choose From:
NEW FREE VIDEO RELEASE:
Sponsor-Ciro 3D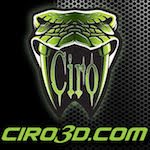 Innovative products for Harley-Davidson
Affordable chrome, lighting, and comfort products
Ciro 3D has a passion for design and innovation
New Patrons:
Christopher Garrett of Fountain, CO
Al DePolo of Rochester, MI
Dave Anderson of Jacksonville, FL
Walter Biss of Neosho, Missouri
Stanley Johnson of Ann Arbor, Michigan
Paul Wynn of Highland, CA


Mark Hardy of Winnipeg, Manitoba, Canada
Mike Sahno
Richard Brown of Ottawa, KS
Rick Bennett
Bruce Marple of Jacksonville, Florida
Scott Gorman of Prescott, AZ
Join the Free Email Club!
If you appreciate this free information make sure to join the thousands of law abiding bikers that have already joined the free Email Club! You will be notified of new useful motorcycle content and techniques as we put them out. Join the Community now!