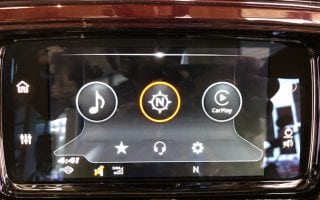 Here are the procedures to reset your oil change/service mileage on your Harley-Davidson equipped with a Boom!™ Box GTS Infotainment System. The GTS unit comes on many 2019 to present Harley touring models. If you have the older Boom Box 6.5 GT, which came on pre-2019 models, there is no option to reset your service mileage.

Get our detailed Harley-Davidson Boom Box Infotainment System tutorial videos and help flatten the learning curve! The Boom Box system is highly capable but can be frustrating to learn. Don't worry, we make it easy and show you all the tips and tricks, so you can spend less time learning and more time riding!
Also, save yourself a ton of money and get one of our detailed Harley-Davidson oil change and service tutorial videos. Plus, have the pure satisfaction of wrenching on your own bike. Nobody cares as much about your Harley as you do. Trust me, this is not rocket science and with basic tools, you can do your own Harley oil changes and services.
Here is the sequence to reset your oil change/service mileage on your Harley Boom Box GTS.
1-Enter service mode on the screen.
a-Turn ignition off.
b-Wait 15 seconds.
c-Turn ignition to accessory (ACC) position.
d-Wait ten seconds for the WARNING screen to display.
e-Press and hold the power/mute button until the service menu is displayed.
2-Select: Reset.
3-Select: Mileage Reset.
4-Select: Confirms mileage reset.
Join the Free Email Club!
If you appreciate this free information make sure to join the thousands of law abiding bikers that have already joined the free Email Club! You will be notified of new useful motorcycle content and techniques as we put them out. Join the Community now!