Podcast: Play in new window | Download | Embed
Subscribe: Apple Podcasts | RSS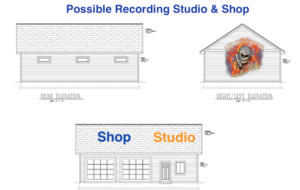 Podcast-Joining me in the studio were Patron Member Russell Roberts and Matt "Lurch" Couchman! We did this episode Live you our Youtube Channel originally.
Join the Biker Revolution!
Many in our awesome Law Abiding Biker community have begged us to put up this page and want to help us take things into the future. It's a Biker Revolution!
What we need help with? We are trying to build a new shop/garage space and studio for recording podcasts and filming more tutorial and review videos. I have been saving for years, but I need help to see it through in a timely manner. And, so things can be done right.
History:

Law Abiding Biker Media began in March 2013 with nothing and we've never looked back as we have seen rapid growth. We have been working tirelessly to help as many bikers/motorcyclists as we can worldwide via our weekly Podcast and YouTube Channel.
Did you know? Behind the scenes, we all still work full-time LEO jobs and do this on the side out of a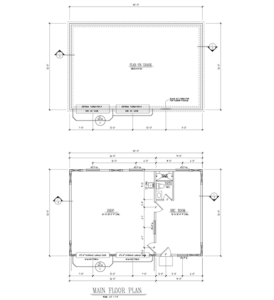 pure passion to help & connect with bikers.  Our online community members continue to support us and are the reason we keep growing. We incur many expenses to create and get the constant content out to bikers.

My family sacrifices:
My wife of 21 years and two daughters (7 & 12) have sacrificed along with me and understand my mission and passion. They have lost time with me and have given up our entire garage and their beloved bonus playroom above the garage as Law Abiding Biker growth needs took them away over the past 4 plus years.
Working for you in the sweatshop:
The crew here have all sweated because of no sufficient AC for years while recording podcasts in the bonus room & garage.
Out of space if we want to grow:
We are simply out of space and need more space to take this platform into the future to continue to help bikers. And some needed upgrades.  And, I'd love to give my family their garage and bonus room back.

Humble request for help:
We are humbly asking for your financial help,  so we don't have to stop any construction and see it through. This would mean so much to the crew here behind the scenes to have a proper space for us to produce content in.  This would definitely motivate everyone here to keep moving forward and realize bikers love what we're doing for them.
Who will this benefit? Bikers & motorcyclist worldwide with continued content
What will the funds be used for?  Construction costs
When do we need the funds? By December 15th, 2017
NEW FREE VIDEO RELEASE:
Sponsor-Ciro 3D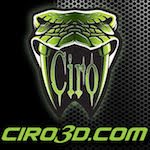 Innovative products for Harley-Davidson
Affordable chrome, lighting, and comfort products
Ciro 3D has a passion for design and innovation
New Patrons:
David Knapp of Davie, FL
Lance Croasdaile of Aldershot, United Kingdom
Russell Schafer of Auburn, WA
Donald Clifford of Woodbridge, VA
Ken Peters of Centralia, MO
Dave Yanke of Sycamore, IL


George Vanderwoude of Lisle, NY
Wesley McCOLLISTER
Emmett R Helm Jr
Join the Free Email Club!
If you appreciate this free information make sure to join the thousands of law abiding bikers that have already joined the free Email Club! You will be notified of new useful motorcycle content and techniques as we put them out. Join the Community now!