Podcast: Play in new window | Download | Embed
Subscribe: Apple Podcasts | RSS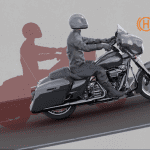 In this podcast, we explain the Harley-Davidson Reflex Defensive Rider System or "RDRS". This RDRS upgrade is a $995 option for the Harley touring line-up except for the Electra Glide Standard.
Within this RDRS system are 6 components. Understand, that Harley has had a reflex linked braking system and anti-lock brakes on many touring models since the Rushmore bikes were released in 2014. The Harley linked braking system basically links the brakes so if a rider applies too much rear or front brake in an emergency the system takes over and applies the proper braking amounts to each wheel.
#1-Cornering Enhanced Electronic Linked Braking (C-ELB)
This system is just like the reflex linked braking system but activates in an emergency situation in a corner. The front and rear brake systems apply the correct amount of braking for each wheel and take into account the lean angle of the motorcycle or the lateral acceleration of a trike.

#2-Cornering Enhanced Antilock Braking System (C-ABS)
This system takes into account the lean angle of a motorcycle or the lateral acceleration of a trike during a corner and applies the proper amount of anti-lock braking to the front and rear wheel.  This keeps the wheels rolling and prevents an uncontrolled wheel lock during a corner.
#3-Cornering Enhanced Traction Control System (C-TCS)
This is designed to prevent the rear wheel from excessive spinning under acceleration when going straight or cornering. This can be great for wet weather or a sudden change of the riding surface. The rider can choose between two modes: Standard mode is for dry surfaces. Rain mode is for wet surfaces. And the C-TCS mode can be turned off if desired.  This mode is tailored when cornering based on lean angle.
#4-Drag-Torque Slip Control System (DSCS) and Cornering Enhanced Drag-Torque Slip Control System (C-DSCS)
This is designed to reduce excessive rear-wheel slip under deceleration. Rear-wheel slip can happen during a quick downshift or decelerating on wet or slick roads. The system will adjust engine torque delivery to better match rear-wheel speed to road speed. This mode is tailored when cornering based on lean angle or trike lateral acceleration.

#5-Vehicle Hold Control (VHC)
This mode applies and holds brake pressure when activated. This will prevent the motorcycle from rolling after the brake controls have been released. This mode is for a situation such as being stopped on a hill and it will keep the bike from rolling.
This system applies brake pressure until the rider turns the throttle and releases the clutch to pull away. The system may also be engaged when the motorcycle is stopped on a flat surface if the rider wants to maintain position without applying pressure to a front or rear brake.
The system is activated when the rider momentarily applies extra pressure to either the front-brake hand lever or the rear-brake foot control after the motorcycle has come to a complete stop. An indicator light will illuminate when the system is activated.
The VHC system is disengaged automatically as the rider begins to pull away from a stop, or if the rider applies and releases either brake control.
#6-Tire Pressure Monitoring System (TPMS)
This system simply alerts the rider to low tire air pressure. TPMS displays current front and rear tire pressure on the Boom! Box GTS screen or on the odometer on Road King models.
This system is also available as a stand-alone accessory for 2020 Touring models equipped with original equipment or accessory wheels that accept a sensor.
Sponsor-Ciro 3D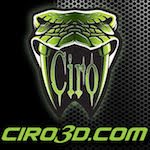 Innovative products for Harley-Davidson & Goldwing
Affordable chrome, lighting, and comfort products
Ciro 3D has a passion for design and innovation
Sponsor-RickRak

The Ultimate Motorcycle Luggage Rack Solution
Forget those messy straps and bungee cords
Go strapless with a RickRak quick attach luggage system & quality bag
New Patrons:
Morris "Big Mo" Robinson of Moody, Alabama

Brett Leonard of Lake Odessa, Michigan

Adma Couri of Bradford, RI

Zeb Speer of Miles City, Montana

Benjamin Farrows of Sequin, Ontario, Canada

Arnold Stewart of Toronto, Ontario, Canada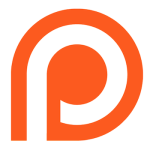 Join the Free Email Club!
If you appreciate this free information make sure to join the thousands of law abiding bikers that have already joined the free Email Club! You will be notified of new useful motorcycle content and techniques as we put them out. Join the Community now!