Podcast: Play in new window | Download | Embed
Subscribe: Apple Podcasts | RSS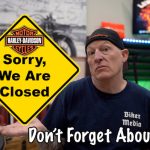 Matthew Levatich, the CEO of Harley-Davidson since 2015, stepped down recently. As he left, Levatich said, "I am proud of what we have achieved during my time as CEO, in one of the most challenging periods in our history."
It's well known that Harley has been struggling for some time and sales have been declining steadily year to year. There's just not a big demand for the bigger expensive touring bikes that make up the core of its model line. The company's loyal base of older customers, who drove a Harley revival during the 1980s and 1990s, is aging and purchasing fewer new motorcycles.
Because the company needed to do something quickly, they selected Levatich as CEO back in 2015 to try to save the company.  Levatich joined the company back in 1994 and served as a chief operating officer from 2009 through 2015 prior to becoming CEO.  So, he had a good background and knowledge within the company.
What former Harley CEO Levatich did in 5 years
Levatich authorized dozens of new models for both the U.S. and foreign markets.  Harley certainly sees growth opportunities in the foreign markets and has clearly been targeting them. But that's been tough because of competition from existing brands that are solid in those markets.

Levatich expanded the output of motorcycles overseas, looking for more customers, especially in Asia.  But, the smaller motorcycles aimed at those markets are less expensive than the bigger touring Harley models that they rely on in the U.S. and that has hurt the company's overall sales revenue.
He also tried to get the company into different markets such as the Adventure Riding with the Pan America, which is supposed to be released in 2020.  And they created the Street Fighter to get into the sports bike market, but there's no timeline on the release of that bike.
And of course, Harley created their first-ever electric motorcycle named "LiveWire." However, it had some major issues after launch and a recall on it's charging system that didn't help its reputation.
Additionally, Levatich attempted to offset declining sales with cost reductions.  The company closed its Kansas City, Mo., assembly plant in 2019, Conducted several rounds of layoffs, and voluntary buyouts for employees.  The company also shifted some of its productions overseas as well to avoid tariffs. And they took some consumer and political heat for doing such.

Levatich had a mission to attract new riders with their ridership classes, which are basically a driver's ed class for new riders.  These classes were not necessarily new, as these classes pre-dated Levatich, but the company just renewed its focus on promoting the classes.
Measuring progress toward the ridership goal created tension between Harley managers and its dealers and investors and this festered over time.  Dealerships complained the learn-to-ride classes were expensive and didn't bring enough new motorcycle buyers.
Tensions between dealerships and Levatich rose even more as he READ MORE HERE & SEE MY VIDEO ==> 
New Free Video Mentioned: 
Sponsor-Ciro 3D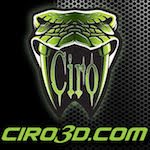 Innovative products for Harley-Davidson & Goldwing
Affordable chrome, lighting, and comfort products
Ciro 3D has a passion for design and innovation
Sponsor-RickRak

The Ultimate Motorcycle Luggage Rack Solution
Forget those messy straps and bungee cords
Go strapless with a RickRak quick attach luggage system & quality bag
New Patrons:
Michael Jazwinski of ?? PENDING

Phillip Baldwin of Cambridge, Maryland

Gary Stone of Laconia, New Hampshire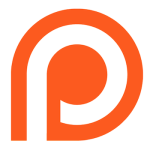 Join the Free Email Club!
If you appreciate this free information make sure to join the thousands of law abiding bikers that have already joined the free Email Club! You will be notified of new useful motorcycle content and techniques as we put them out. Join the Community now!