Podcast: Play in new window | Download | Embed
Subscribe: Apple Podcasts | RSS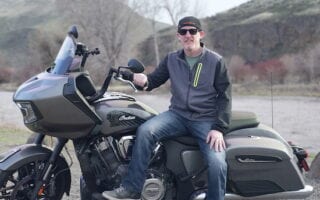 We compare an Indian Challenger to a Harley Road Glide in this podcast episode and tell you what you need to know if you are considering purchasing either. We were fortunate to have this Indian Challenger for a few weeks and filmed a complete 12″ handlebar and heated grips install on it.

I ride a 2018 police Harley Electra Glide with the Milwaukee-Eight 107 ci air-cooled V-Twin engine for my day job so I can loosely compare it to the new Powerplus 108 ci liquid-cooled engine coming in the Indian Challenger. I also ride my Harley Street Glide Special with the 103 ci engine off-duty many thousands of miles a year along with other bikes. I am also a police motorcycle instructor and I hope all of this qualifies me to review and compare the Indian to the Harley-Davidson.
I used the base model of the Indian Challenger for this review. Now, this base model is identical to the Indian Challenger "Limited" and the Dark Horse, the black limited model, except for they cost $5,000 more.
But, those more premium models are also coming with a few extra things and those are:
Baked in GPS Navigation in the Ride Command Infotainment System

Remotely locking saddlebags

TPMS-Tire Pressure Management System

Indian "Smart Lean Technology"

Smart Lean Technology is Indian's version of Harley's RDRS or Reflex Defensive Rider System. Basically, both these systems adjust traction control and ABS systems based on lean angle making riding safer. Now, that's a very dumbed-down version of what these systems do. If you want to learn all about RDRS and whether you should spend the money on it, check my RDRS video out.
The Indian is a badass bike and I think you'd be totally satisfied if you purchased it. The same thing goes for the Harley Road Glide. Much of it will come down to rider preference. If money were not an issue, I'd own one of each.
You'll need to listen to this podcast episode to hear all the finer details and our opinions!
New Free Video Mentioned:
Sponsor-Ciro 3D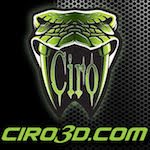 Innovative products for Harley-Davidson & Goldwing
Affordable chrome, lighting, and comfort products
Ciro 3D has a passion for design and innovation
Sponsor-RickRak

The Ultimate Motorcycle Luggage Rack Solution
Forget those messy straps and bungee cords
Go strapless with a RickRak quick attach luggage system & quality bag
New Patrons:
Ben Staffey of Peoria, AZ

Dennis Doyle of Hillsboro, OH

Kevin Mead of Carrollton, Texas

Dustin Cleary of Cle Elum, WA

Mark Grote of Burleson , Texas

Bruce Griffin of Mayo, FL

Mika Alenius of Hämeenlinna, Finland

Jeremy Thornsberry of Morehead , KY

Jim Peebles of Kingsland, TX

Justin Thesing of Fort Ripley, Minnesota

Barrett Coller of Watauga, TX

Michael Hennen of Buffalo, Minnesota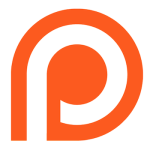 Guy Costa

Shane Gibson of Mountain View, CA

Cory Kaiser of Mercersburg, Pennsylvania
Join the Free Email Club!
If you appreciate this free information make sure to join the thousands of law abiding bikers that have already joined the free Email Club! You will be notified of new useful motorcycle content and techniques as we put them out. Join the Community now!